Mixer Streams LIVE Page Officially Launched
It took us a while, but we have finally unveiled a brand new, anticipated, and exciting feature for Mixer streamers. Gamactica's official Mixer Streamers LIVE page.
So, what's the big deal about this feature? Well, this page will show up to 50 Mixer channels that are currently live, all in one page, allowing our visitors and members to watch multiple streams at once, or find a particular stream of interest easily. This also is a great cross-promotional mechanism, giving exposure to Twitch streamers and gamers, and vice versa, all on Gamactica.
This means that any streamer that is in our Stream Directory, and selected to be in our LIVE section, will not only have their channel broadcasting 24/7 on their Directory Listing page, but also whenever they go LIVE, they also appear on our Mixer LIVE page.
Additionally, our marketing team will now focus efforts to help drive Mixer targeted traffic to this section, increasing your exposure, and your potential for viewers.
There are plans to have a Featured section, similar to what you see for Twitch streamers, and those plans will be unfolding soon. That section will be for Featured Mixer Streamers, who will not only be listed in the Mixer LIVE section, but also in the Featured Mixer Streamers section, giving additional exposure.
Our Featured Mixer Streamers section (currently being developed) will be pushed as the more prominent section of LIVE Mixer streams, targeting some of the more powerful search terms related to Mixer streaming, and giving you those channels streaming on that page, prominent exposure via Gamactica.
Naturally, I will be rolling out more nuances to this new feature, and will be working on improving this area to maximize it's potential, and boost Mixer marketing benefits, so stay tuned as we continue to work our way through this.
If you're interested in being featured in this section, please contact us about starting off with a listing in our Stream Directory. For those of you who are already listed in our Streams Directory and want to be added to the LIVE section, Contact Us. Keep in mind we are being selective with this section, and will be rewarding the most active members of our community, and those who show support for other members of our community, by showing their channel support.
This is all to help build the Gamactica community, and to improve the benefits for all involved!
More is on the horizon.
Happy Holidays!
Facebook Gaming Not Replacing Mixer on Xbox One Dashboard
Making things a bit more difficult for Mixer streamers who are planning to become Facebook streamers in the wake of the sudden news that Microsoft was ceasing operations for Mixer and moving to Facebook Gaming, Facebook Gaming will not be replacing Mixer in the Xbox One console dashboard.
"If you are asking if the current Mixer integration in the dashboard is just going to become Facebook gaming. The answer is no," Major Nelson said when he was recently asked directly about it on Reddit.
Furthermore, Xbox Head Phil Spencer stated on Twitter that Microsoft wants to give players options, which may rule out bringing some form of Facebook Gaming integration to the Xbox consoles in the future.
"Yes, we absolutely want to give gamers choice of where to stream from Xbox" Spencer tweeted in response to a question about the situation.
Shroud Says Twitch Will Lose to Mixer Eventually
It may seem like Twitch is hands down winning the "war" between streaming platforms, especially after reporting record-breaking viewership numbers during the past few months people have been in quarantine, but one of the most popular Mixer steamers, Shroud believes that Mixer will eventually overtake the streaming mega-power.
Shroud sparked a debate by sharing a video to his second channel where he admits that Twitch is currently winning, but stated that he feels that Mixer will eventually come out on top, stressing that people need to be patient.
'Twitch has been around for longer, therefore there's more people there,' Shroud said during the video (h/t Metro.uk). "So a lot of people don't think of the long-con. They don't think of the long play. They just think of the short-term play."
Shroud went on to say that he believes that the "up and comers" on Mixer will build their own established audiences, and those brands will be able to compete with some of the older Twitch streamers who have used the platform for years.
Shroud went on to say that Twitch has become "oversaturated" and that he thinks anyone looking to break into the streaming industry would choose Mixer.
"Of course Twitch right now is doing so good and continuing to do so good" Shroud continued.
"Because they have something. People who have started on Twitch 6 years ago, 5 years ago, 3 years ago… if they started that long ago, they probably have a good foundation. 'When you're creating a streaming platform, you really just have to sit there, and f**king wait,' he continues, 'Like, truly, that's what you gotta do, and Microsoft's perfect because Microsoft's f**king huge. They have the resources to just sit there and wait… that's how I know Mixer has a very, very good chance to succeed.'
'When you're creating a streaming platform, you really just have to sit there, and f**king wait,' he continues, 'Like, truly, that's what you gotta do, and Microsoft's perfect because Microsoft's f**king huge. They have the resources to just sit there and wait… that's how I know Mixer has a very, very good chance to succeed.'
If you want to check out some up and coming streamers on Mixer, feel free to check out our Mixer channels section to see who is LIVE now.
Nepenthez Leaves Mixer for Return to Twitch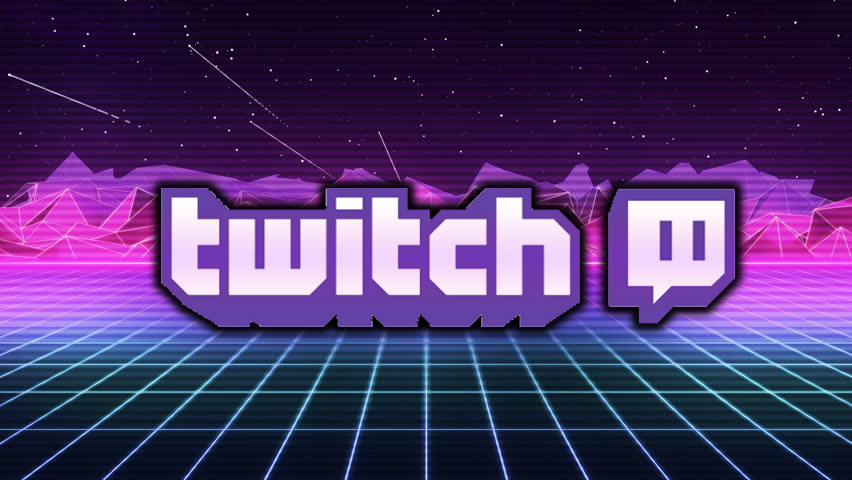 Popular FIFA streamer Craig 'Nepenthez' Douglas has left Mixer to return to Twitch citing a failure to extend his deal to stay with Mixer, according to his official Twitter page.
According to his tweets: "Just so you guys are fully aware and in the loop, My time with @WatchMixer expires today. It's been an amazing 13 months and I'm sad we couldn't reach an agreement to extend my term there. I'm super grateful for the support you guys gave me over there, and can't wait to get"
Nepenthez joined Mixer, from Twitch, over a year ago, and announced May 1st as his official first stream back on Twitch after "an amazing 13 months" at Mixer.
"I'm sad we couldn't reach an agreement to extend my term there. I'm super grateful for the support you guys gave me over there, and can't wait to get right into the next chapter on Twitch for the foreseeable future."