YouTube Announces Change To Verification Process
YouTube has announced a sweeping change to their verification process and has sent out an email to a number of content creators to explain the new criteria, and informing a number of creators that their channels are no longer verified.
YouTube issued the following statement via Google: "When you come to YouTube, it's important to know if the channel you're watching is the official presence of the creator, artist, public figure or company that it represents. With that in mind, we're announcing upcoming changes to our channel verification program starting in late October. There are two parts to the new verification program: a new look and new eligibility requirements. 
New look for verified channels on YouTube

What will a verified channel look like come October? Currently, verified channels have a checkmark next to their channel name. Starting in late October, you'll see a grey background on the YouTube channel's name to indicate that it's verified by YouTube. This new look will also replace the existing music note on Official Artist Channels on YouTube. To help you get familiar with the new design, you'll see a message about the change when you hover over a verified channel name.
Why are we making this change? Through our research, we found that people often associated the checkmark with an endorsement of content, not identity. To reduce confusion about what being verified means, we're introducing a new look that helps distinguish the official channel of the creator, celebrity or brand it represents. The new look will also be displayed more consistently across channel pages, search and comments and is more difficult to replicate so that viewers can be sure of a channel's identity.
New eligibility requirements for YouTube's verification program
What is the new criteria for channel verification come October? Under our current eligibility requirements, channels with more than 100,000 subscribers can be verified regardless of need for proof of authenticity. Our new criteria prioritizes verifying prominent channels that have a clear need for proof of authenticity. We look at a number of factors to determine if a channel meets this criteria, including:


Authenticity: does this channel belong to the real creator, artist, public figure or company it claims to represent?
Prominence: does this channel represent a well-known or highly searched creator, artist, public figure or company? Is this channel widely recognized outside of YouTube and have a strong presence online? Is this a popular channel that has a very similar name to many other channels?

Why are we making this change? The previous requirements worked well when YouTube was smaller, but as YouTube has grown and become more complex, we need a new way to verify the identity of channels and help you find the official channel you're looking for.
The new criteria will apply for all channels: Channels that meet the new requirements no longer need to apply, we will automatically apply the new verified treatment. For more info about verification and eligibility, check out our Help Center.
There is no process to request channel verification. If your channel is no longer verified, you can appeal here.
We hope these changes will help make verification on YouTube clearer and more meaningful. If you have questions about this change, let us know in the comments below!
Camilla (TeamYouTube)"
In the past, channels with 100k subscribers would get verified with no additional criteria, but now channels with have to prove their "authenticity and prominence" to receive verification.
According to Dexerto, here is the email that YouTube issued:
"Hi there,
We're writing to let you know that we're updating the eligibility criteria for channel verification on YouTube. 
Unfortunately, with these changes, your channel no longer meets the criteria to be verified. We realize this might be disappointing, but we believe these updates will make channel verification more consistent for users and creators across YouTube. Please keep reading to learn more about the changes and what you can do.
What's changing:
YouTube will now proactively verify channels instead of accepting requests for verification badges. We aim to verify channels that represent a well-known or highly searched creator, artist, public figure, or company with a clear need to differentiate themselves from other channels with a similar name.
Channels are typically verified if they:
•   Have built a large audience and community on YouTube.
•   Are widely recognized outside of YouTube and have a strong presence online.
•   Or, have a channel name that could be confused with other channels on YouTube.
The goal is to help channels avoid impersonation, and help viewers understand if a channel is the official presence of the creator, celebrity, or brand it represents. The verification badge does not represent endorsements or awards from YouTube.
What this means for you:
Starting in early October 2019, your channel will no longer be verified, but you have the option to appeal the decision here. This will not impact monetization of your channel.
For more information on these changes, please refer to the YouTube Help Center.
Sincerely,
The YouTube Team"
As you can imagine, the changes were met with a lot of criticism and backlash, particularly from some of the platform's biggest contributors who took to social media to responds to the new development, and vent their frustrations.
Gamactica Mobile App Update 1.1
We have rolled out a new update for the Gamactica mobile app for both Android and Apple. Below are the patch notes:
Fixed Notifications issues: we resolved the issue where not all notifications were being pushed.
Notifications Menu: many users reported that they would prefer the menu tab for Notifications to be more prominent on the Menu, so we moved it to a higher placing for easier navigation.
Members Menu item: Officially renamed 'Members' to 'Gamacticans' in the menu tab
Gamactica Global: re-developed the Gamactica Global section, and created a LIVE tab present on the Menu. This will direct you to the Gamactica Global section where you can see streamers from around the world who are streaming live on Twitch, and find live channels based on language, location.
Gamactica Names Colby Costello Chief Operations Officer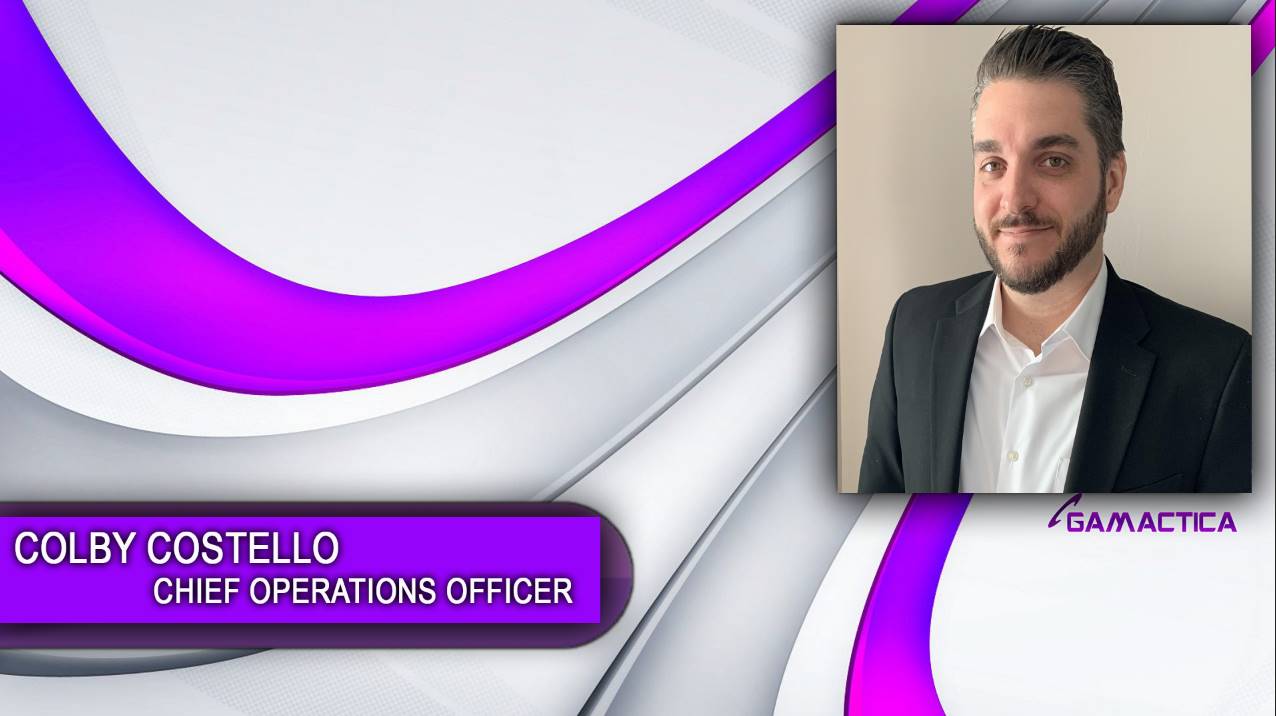 Gamactica is excited to officially announce the appointment of Colby Costello as Chief Operations Officer (COO).
"Colby is extremely passionate about the Gamactica platform, our business plan, and what we have lined up for the future. Colby brings extensive business experience from operations to sales and customer relations. We feel his addition will help us in both business and member services development. Colby will be our "swiss army knife" dealing with both our Sales/Business Department as well as our Community Relations department and hs already jumped in on a number of key projects. We are thrilled he is a part of our journey moving forward and his addition, along with the launch of our mobile app, are only going to help us move forward with our plans efficiently." Anthony DiMoro CEO of Gamactica.
Find our more about Gamactica's Corporate team right here.
Gamactica Names Allan Stroud Chief Communications Officer
Gamactica is excited to officially announce the appointment of Allan Stroud as Chief Communications Officer (CCO).
"Allan is one of the first members of Gamactica, and has been along for this incredible journey for many of our major milestones. Allan brings management experience, and valuable, unique experience thanks to his football career. Allan will be heading up our community growth and community relationships. He will work with brands, streamers, esports teams, and projects related to our community growth" Anthony DiMoro, CEO of Gamactica.