Rambler Group Suing Twitch Over Premier League
Amazon's Twitch has found itself in some legal hot water as Russia's third-largest internet company, Rambler Group, alleges its exclusive broadcasting rights were breached by the service more than 36,000 times between August and November.
The media group is looking to permanently ban Twitch in Russia.
Twitch's legal representation has called the case "unfounded", but it will still lead to quite the legal battle, and can have massive impacts on the Twitch audience as Russia is the third-largest user of the streaming platform.
"Our suit against Twitch is to defend our exclusive rights to broadcast English Premier League matches and we will continue to actively combat pirate broadcasts,"  Mikhail Gershkovich, head of Rambler Group's sports project, said in a statement.
"We're currently holding talks with Twitch to sign a settlement agreement. The service has given us tools to combat pirate broadcasts and we are now only talking about compensation for damages between August and November," he said.
"As regards the sum of the (suit), it was proposed by external lawyers who are running this case. The sum is technical and the maximum possible. It will be altered," Gershkovich said.
According to the report: "Rambler plans to sue Twitch for 180 billion roubles ($2.82 billion) in a Russian court for what it said were 36,000 cases in which Twitch had violated its rights to broadcast the soccer games, the Kommersant newspaper reported earlier on Monday.
The Moscow District Court said it planned to hear the case on Dec. 20. It said it had taken "interim measures" ahead of the hearing, but gave no further details."
Gamactica Mobile App Update 1.1
We have rolled out a new update for the Gamactica mobile app for both Android and Apple. Below are the patch notes:
Fixed Notifications issues: we resolved the issue where not all notifications were being pushed.
Notifications Menu: many users reported that they would prefer the menu tab for Notifications to be more prominent on the Menu, so we moved it to a higher placing for easier navigation.
Members Menu item: Officially renamed 'Members' to 'Gamacticans' in the menu tab
Gamactica Global: re-developed the Gamactica Global section, and created a LIVE tab present on the Menu. This will direct you to the Gamactica Global section where you can see streamers from around the world who are streaming live on Twitch, and find live channels based on language, location.
Gamactica Names Colby Costello Chief Operations Officer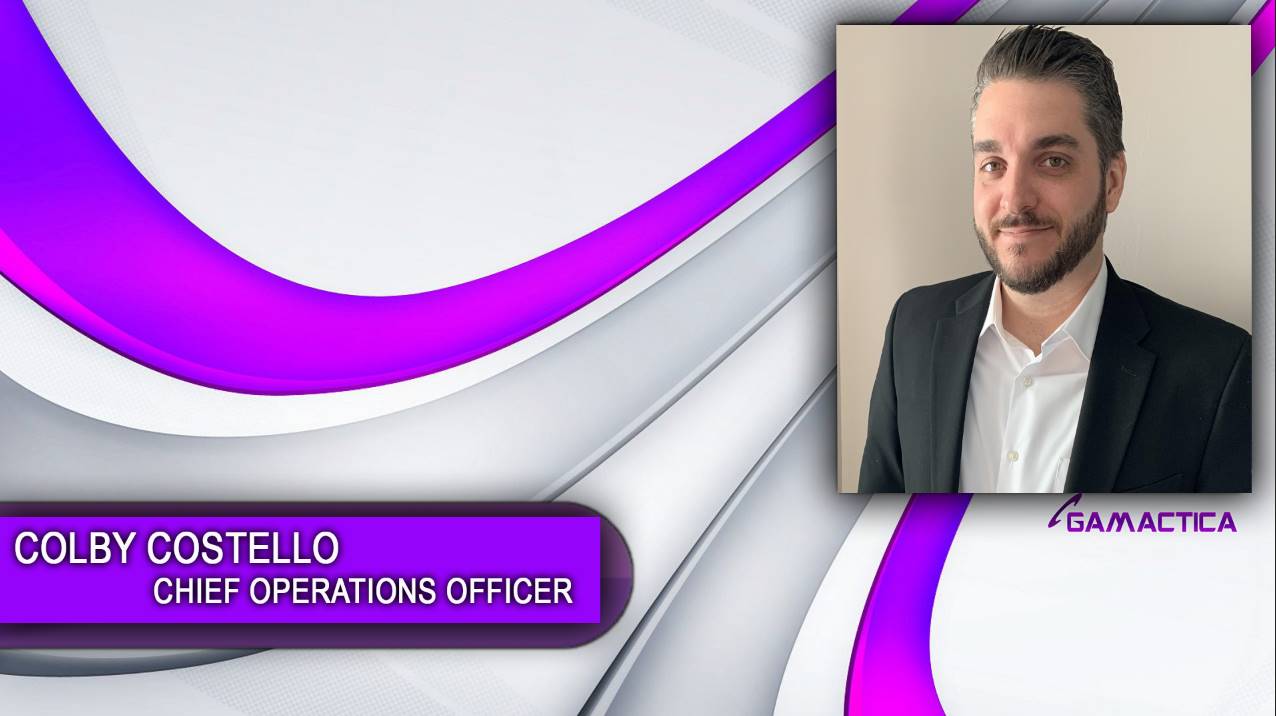 Gamactica is excited to officially announce the appointment of Colby Costello as Chief Operations Officer (COO).
"Colby is extremely passionate about the Gamactica platform, our business plan, and what we have lined up for the future. Colby brings extensive business experience from operations to sales and customer relations. We feel his addition will help us in both business and member services development. Colby will be our "swiss army knife" dealing with both our Sales/Business Department as well as our Community Relations department and hs already jumped in on a number of key projects. We are thrilled he is a part of our journey moving forward and his addition, along with the launch of our mobile app, are only going to help us move forward with our plans efficiently." Anthony DiMoro CEO of Gamactica.
Find our more about Gamactica's Corporate team right here.
Gamactica Names Allan Stroud Chief Communications Officer
Gamactica is excited to officially announce the appointment of Allan Stroud as Chief Communications Officer (CCO).
"Allan is one of the first members of Gamactica, and has been along for this incredible journey for many of our major milestones. Allan brings management experience, and valuable, unique experience thanks to his football career. Allan will be heading up our community growth and community relationships. He will work with brands, streamers, esports teams, and projects related to our community growth" Anthony DiMoro, CEO of Gamactica.