Twitch Announces Safety Advisory Council
Twitch has officially announced a new Safety Advisory Council hat will guide decision-making around new policies and products, according to TechCrunch.
"When developing this council we felt it was essential to include both experts who can provide an external perspective, as well as Twitch streamers who deeply understand creators' unique challenges and viewpoints," Twitch said, in an official announcement. "Each member of the council was carefully selected based on their familiarity with the Twitch community and their relevant personal and professional experiences."
Twitch stated that it felt the need to launch such an initiative due to the increased levels, record levels, of engagement that have brought even more viewers to the already immensely popular platform.
Twitch officially introduced the new members , and provided some background on them as well (per the release cited by TechCrunch):
Alex Holmes
Alex is Deputy CEO at non-profit The Diana Award, which is a legacy to Princess Diana's belief that young people have the power to change the world. He is the founder of the peer to peer support program Anti-Bullying Ambassadors, a network of trained young people dedicated to preventing peer on peer violence (on and offline) and bullying, particularly in schools. Alex sits on the global safety advisory boards of a number of the major social media and tech companies advising them on their approach to safety and online harms.
CohhCarnage is a Twitch Partner and one of the original variety streamers on Twitch. He plays most major releases and indie darlings and is well known for his 100% franchise playthroughs leading up to major game releases. He is also a regular host on Dropped Frames, which covers the hottest news and games on the streaming scene. CohhCarnage is known for his positive community "The Cohhilition" and his slogan "happy, helpful, respectful."
Cupahnoodle is a partnered Twitch Ambassador and host/commentator, the Mayor of Cupton, a lover of zombies, and a music connoisseur. Her streams range from playing games, to hosting conventions and on site interviews, to providing colorful commentary at esports events.
Emma Llansó
Emma is the Director of the Center for Democracy & Technology's Free Expression Project and leads CDT's work to promote law and policy that support Internet users' free expression rights in the United States, the European Union, and around the world. The Project's work spans many subjects, including human trafficking, privacy and online reputation issues, counter-terrorism and "radicalizing" content, disinformation, and online harassment. Emma's areas of focus include intermediary liability law, the capabilities and limitations of automated content analysis, transparency reporting, and best practices in content moderation for empowering users and online communities.
Steph has been a full time streamer since her debut playing competitive collegiate Heroes of the Storm in 2016. She was one of the first transgender streamers to ever be partnered on Twitch, and the first to bring a transgender pride flag emote to the platform. Her fight for inclusivity includes creating a competitive team composed entirely of marginalized gamers, and vehemently opposing non inclusive mechanics such as voice chat.
Dr. Sameer Hinduja
Dr. Hinduja is a Professor in the School of Criminology and Criminal Justice at Florida Atlantic University and Co-Director of the Cyberbullying Research Center. He is recognized internationally for his groundbreaking work on the subjects of cyberbullying, sexting, and social media abuse, concerns that have paralleled the exponential growth in online communication by young people. As a noted speaker and expert on teens and social media use, Dr. Hinduja also trains students, educators, parents, mental health professionals, and other youth workers on how to promote the positive use of technology. Dr. Hinduja is also the Co-Founder and Co-Editor-in-Chief of the International Journal of Bullying Prevention, a new peer-reviewed journal from Springer.
T.L. Taylor
T.L. Taylor is Professor of Comparative Media Studies at MIT and co-founder and Director of Research for AnyKey, an organization dedicated to supporting and developing fair and inclusive esports. She is a qualitative sociologist who has focused on internet and game studies for over two decades. Dr. Taylor's research explores the interrelations between culture and technology in online leisure environments. Her 2018 book, Watch Me Play: Twitch and the Rise of Game Live Streaming, is the first of its kind to chronicle the emerging media space of online game broadcasting.
Zizaran is a Twitch Partner who has been streaming since 2015. His streams mostly focus on ARPGs, particularly Path of Exile. He believes that Twitch has a culture you can't find anywhere else and looks forward to helping Twitch make rules clearer and reducing community confusion, specifically when it comes to bans and suspensions on the platform.
Gamactica Mobile App Update 1.1
We have rolled out a new update for the Gamactica mobile app for both Android and Apple. Below are the patch notes:
Fixed Notifications issues: we resolved the issue where not all notifications were being pushed.
Notifications Menu: many users reported that they would prefer the menu tab for Notifications to be more prominent on the Menu, so we moved it to a higher placing for easier navigation.
Members Menu item: Officially renamed 'Members' to 'Gamacticans' in the menu tab
Gamactica Global: re-developed the Gamactica Global section, and created a LIVE tab present on the Menu. This will direct you to the Gamactica Global section where you can see streamers from around the world who are streaming live on Twitch, and find live channels based on language, location.
Gamactica Names Colby Costello Chief Operations Officer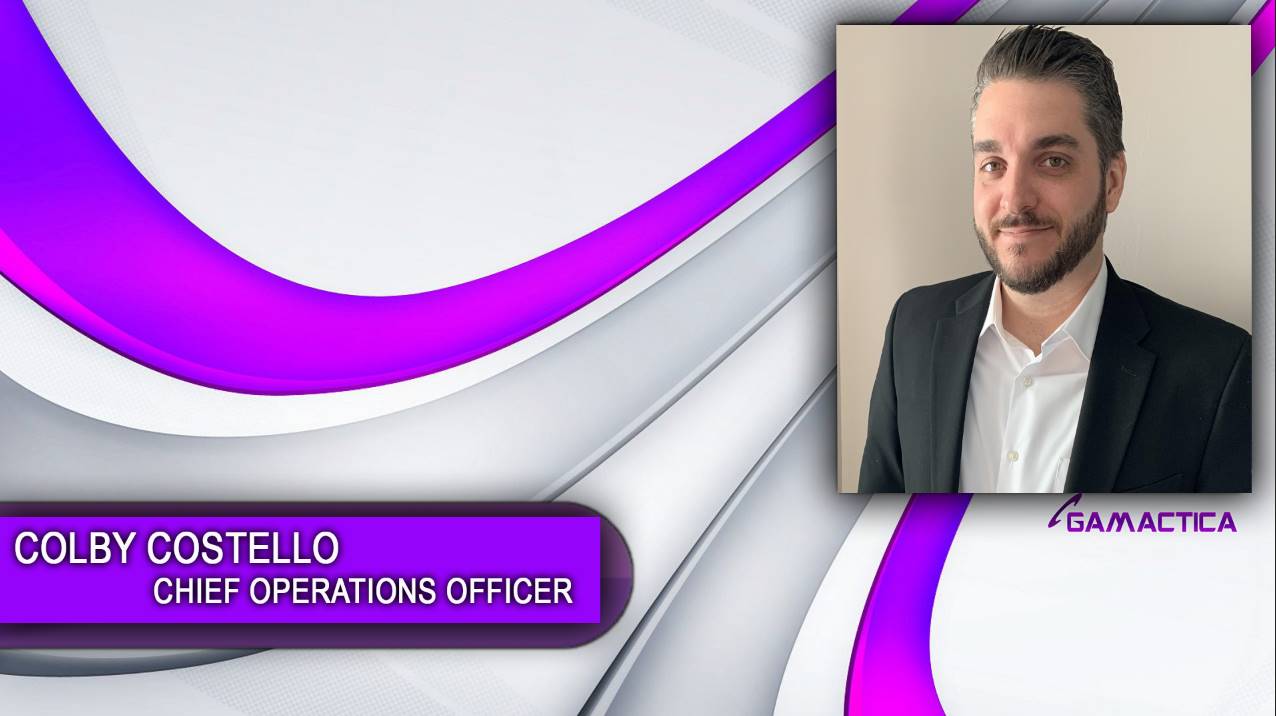 Gamactica is excited to officially announce the appointment of Colby Costello as Chief Operations Officer (COO).
"Colby is extremely passionate about the Gamactica platform, our business plan, and what we have lined up for the future. Colby brings extensive business experience from operations to sales and customer relations. We feel his addition will help us in both business and member services development. Colby will be our "swiss army knife" dealing with both our Sales/Business Department as well as our Community Relations department and hs already jumped in on a number of key projects. We are thrilled he is a part of our journey moving forward and his addition, along with the launch of our mobile app, are only going to help us move forward with our plans efficiently." Anthony DiMoro CEO of Gamactica.
Find our more about Gamactica's Corporate team right here.
Gamactica Names Allan Stroud Chief Communications Officer
Gamactica is excited to officially announce the appointment of Allan Stroud as Chief Communications Officer (CCO).
"Allan is one of the first members of Gamactica, and has been along for this incredible journey for many of our major milestones. Allan brings management experience, and valuable, unique experience thanks to his football career. Allan will be heading up our community growth and community relationships. He will work with brands, streamers, esports teams, and projects related to our community growth" Anthony DiMoro, CEO of Gamactica.