Gamactica Update 7.2020, New Partnership
Hello Gamacticans! Today we roll out a brand new feature, along with some news!
Introducing Share Feature
This feature is one that we have been looking to add for quite some time. Our new 'Share' button (which you can see below) allows you to share another Gamactican's post/update on your profile! It's just like a ReTweet on Twitter, and you can even add a comment on the re-shared post.
Doing so is easy, just click on the proper 'Share' tab located on the post of anyone you follow:
Announcing Partnership with Sudairy
We are happy to announce a new content partnership with Sudairy, which is a news website dedicated to providing streamer news, streaming news, cosplay news, gaming news, esports news and more! This is an industry specific online publication that is syndicated in Google News, and ranks in Google's Top 10 for Streamer News.
The partnership will provide us another content outlet to provide coverage to the industry, and our plans include featuring the streamers on Gamactica. Our members who hit Partner and/or members we want to add some extra coverage on (for a variety of reasons) will earn the opportunity to be featured in an article interview on Sudairy, which will be featured in Google News.
This is an incredible feature that adds more incentive(s) to our community to be Gamacticans that truly stand out.
Sudairy aims to be a leader in the industry, and we are looking to utilize this partnership to add unrivaled, unmatched, and powerful increased marketing and promotion to our community.
Gamactica Mobile App Update
For those who are anxiously awaiting the arrival of our mobile app, we have an exciting update!
Our app has been completed and is now in the testing phase. The testing phase allows us to iron out any wrinkles, ensure that the features we are implementing work, and fix any bugs that may arise during this process.
While we do not have an exact ETA on the final version of the app, and although it appears it may not arrive in July as we were hoping, we are closing in on the completion of the testing process of the app.
We are still targeting this summer for the release, and we are closing in on the finish line!
Stream Directory
Our Stream Directory is home to over 1,000 channels, which provides incredible exposure for the channels listed.
This month we have implemented a new SEO/Marketing approach that has dramatically increased the exposure, traffic, and visibility of this section, and the benefits for the Gamacticans who are listed.
If you have not yet been listed, please fill out the application. If you have recently switched platforms, either in the wake of the Mixer shutdown, or any other reason, please re-submit the application so that we can rebuild your listing page and re-implement the marketing.
The listings with "dead channels" (channels that are no longer available) are at risk of being archived and later deleted.
Gamactica Mobile App Update 1.1
We have rolled out a new update for the Gamactica mobile app for both Android and Apple. Below are the patch notes:
Fixed Notifications issues: we resolved the issue where not all notifications were being pushed.
Notifications Menu: many users reported that they would prefer the menu tab for Notifications to be more prominent on the Menu, so we moved it to a higher placing for easier navigation.
Members Menu item: Officially renamed 'Members' to 'Gamacticans' in the menu tab
Gamactica Global: re-developed the Gamactica Global section, and created a LIVE tab present on the Menu. This will direct you to the Gamactica Global section where you can see streamers from around the world who are streaming live on Twitch, and find live channels based on language, location.
Gamactica Names Colby Costello Chief Operations Officer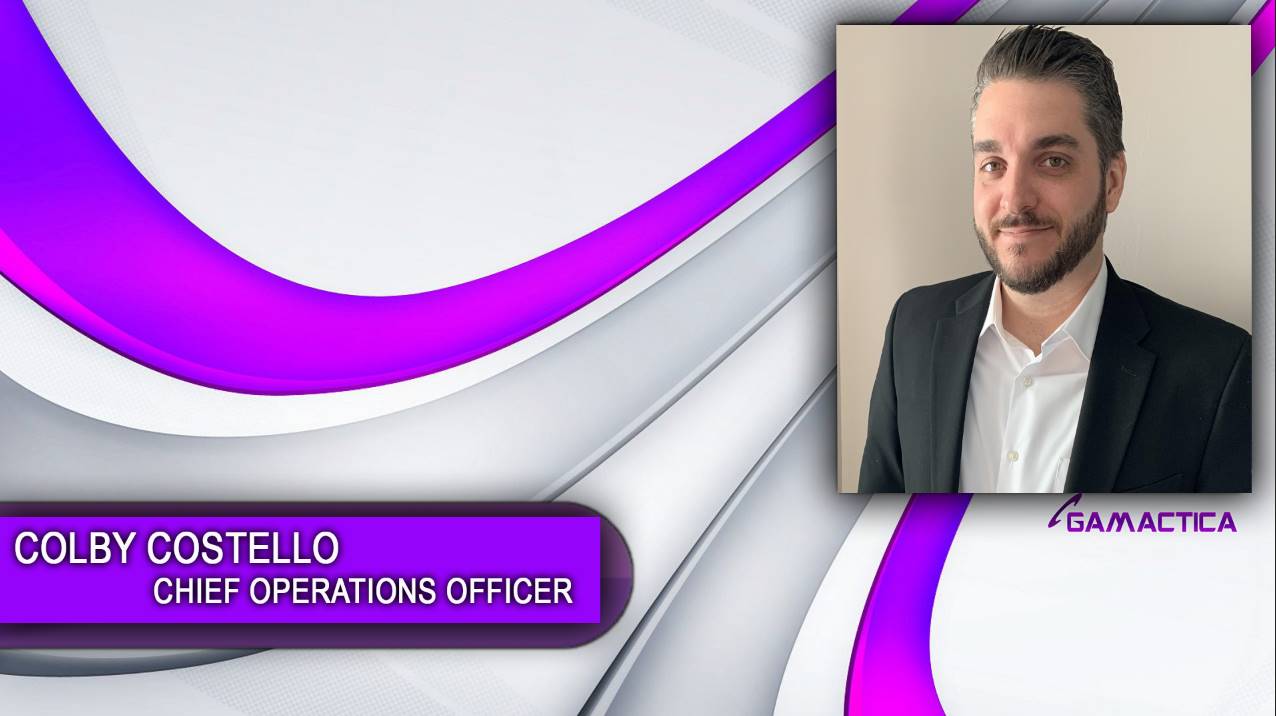 Gamactica is excited to officially announce the appointment of Colby Costello as Chief Operations Officer (COO).
"Colby is extremely passionate about the Gamactica platform, our business plan, and what we have lined up for the future. Colby brings extensive business experience from operations to sales and customer relations. We feel his addition will help us in both business and member services development. Colby will be our "swiss army knife" dealing with both our Sales/Business Department as well as our Community Relations department and hs already jumped in on a number of key projects. We are thrilled he is a part of our journey moving forward and his addition, along with the launch of our mobile app, are only going to help us move forward with our plans efficiently." Anthony DiMoro CEO of Gamactica.
Find our more about Gamactica's Corporate team right here.
Gamactica Names Allan Stroud Chief Communications Officer
Gamactica is excited to officially announce the appointment of Allan Stroud as Chief Communications Officer (CCO).
"Allan is one of the first members of Gamactica, and has been along for this incredible journey for many of our major milestones. Allan brings management experience, and valuable, unique experience thanks to his football career. Allan will be heading up our community growth and community relationships. He will work with brands, streamers, esports teams, and projects related to our community growth" Anthony DiMoro, CEO of Gamactica.