This Elden Ring Hype is Giving Me Déjà Vu
New York Yankee Hall of Fame Catcher Yoggi Berra is famously quoted as saying "This feels like déjà vu all over again." While Mr. Berra was a bit confused when he said that. It describes perfectly how I feel about the hype surrounding Elden Ring. It reminds me very much of the pre-launch hype for Cyberpunk2077. Why do I say that? Well, let's look at some comparisons.
Elden Ring and Cyperpunk2077 were announced at E3 with huge premiere trailers
Both games were announced with trailers at E3 and everyone went into orbit. Cyberpunk2077 was announced during E3 2018, and Elden Ring during E3 2019. Social media erupted with mentions of these games even though the gaming public knew next to nothing about them.
Elden Ring and Cyberpunk2077 both come from developer studios with impressive pedigrees   
Elden Ring is being developed by From Software. The studio that brought us the long running and extremely popular Dark Souls series. As well as the popular PlayStation hit Bloodbourne. So, the gaming masses have the opinion that From Software can do no wrong, and Elden Ring will be the studio's next blockbuster hit. Add to that that George RR Martin the famous Game of Thrones author has written the story, and everyone just gets into a frenzy. Hmmm, sounds very familiar.
Cyberpunk2077 was developed by CD Projekt Red. The same folks that brought us The Witcher series. With Witcher 3 being what a lot of gamers consider a must play. Many of my gaming friends and acquaintances feel that Witcher 3 is the best game they have ever played. So, a lot of gamers felt that surely CD Projekt Red would deliver another masterpiece. We know now that unfortunately in most gamers opinions that was not the case. After several long delays Cyberpunk2077 launched with a whole host of issues. Glitches and bugs plagued the game, and last gen console players were especially unhappy. The game ran so poorly on the PS4 that PlayStation offered refunds and took Cyberpunk2077 out of the PlayStation store. Read more about this in this article from CNBC.
Overall, even players that were able to play Cyberpunk2077 felt that it fell far short of expectations. That it was a huge disappointment and not at all what they expected as a follow up to the massively popular Witcher 3. Here's an example from Games Review.
Very little shown prior to launch     
Cyberpunk2077 was able to keep the gaming public clamoring with a few screenshots here and there. A couple of trailers and small snippets of gameplay. So far, Elden Ring is following the same formula. The Elden Ring closed network test this week is the most anyone has seen of the game so far. If, you were lucky enough to be selected of course. So far, I personally don't know of anyone outside of the major gaming media outlets that was selected to participate in the closed network test. We get a look at fifteen minutes of gameplay from IGN here during the test. Still, not much to go on for a buying decision.
Nothing seems to derail the hype train  
Oh sure, the hype for Cyperpunk2077 did take some major hits with all the delays. A lot of people claimed on social media that they canceled their preorders. For the most part though, gamers that intended on purchasing it did so anyway.
So far, the hype train for Elden Ring is still rolling right along. Even though all we really know is that it's an open world Dark Souls.
Hopefully, the comparisons end there, and Elden Ring is the next great RPG. Setting the bar for years to come. Time will tell.
Netflix Stock Take a Massive Loss!
Netflix Stock has plummeted 35% this morning, and this is the largest loss since reported in 2004. Per Netflix, they had reported a 200,000 subscriber loss in 2022. Netflix states that they recently pulled out of Russia and lost 700,00 subscribers.
According to Forbes, Netflix's co-CEO Reed Hastings blamed the subscriber loss on "great competition" and password-sharing between households, but billionaire Elon Musk took to Twitter to influence the narrative, seemingly blaming diversity and inclusion initiatives for the streaming giant's sudden drop.
Recently, Elon Musk responded to a tweet to Slashdot,  "The woke mind virus is making Netflix unwatchable" Musk endorses the "go woke, go broke"
Musk didn't elaborate in regards to what his tweet meant, but he did respond to a few of his fans that agreed with his tweet. A follower had suggested that the "woke mind virus is the biggest threat to the civilization," and Musk replied, "Yes."
Also, Musk has tweeted memes in the past that had mocked Netflix's diverse initiatives.
The woke mind virus is making Netflix unwatchable

— Elon Musk (@elonmusk) April 20, 2022
For more Netflix news, Follow Gamactica Portals!
The Institute of Physics Turning to TikTok Influencers to Boost Interest in Science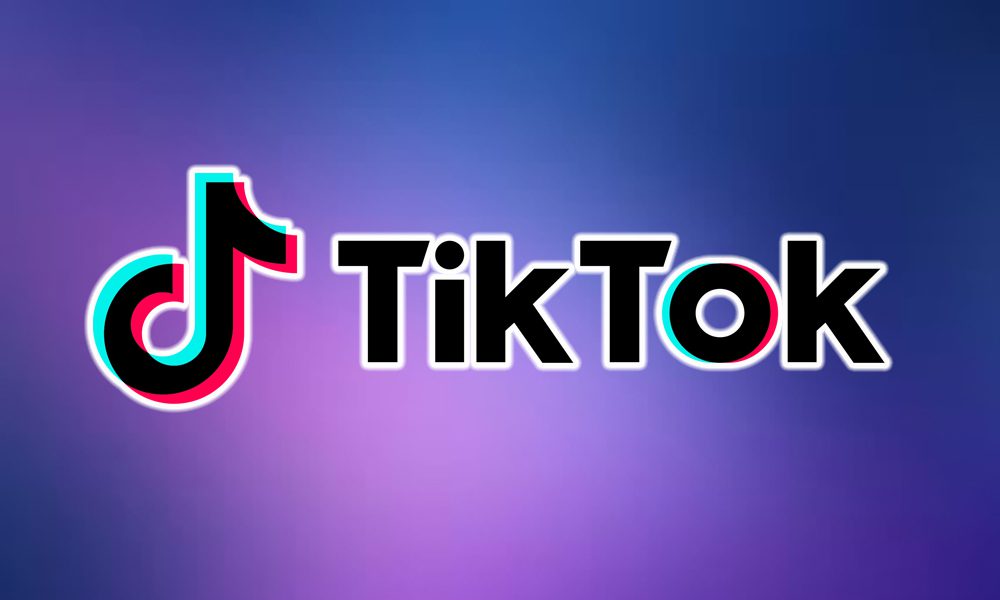 The Institute of Physics (IOP) in the United Kingdom is turning to TikTok influencers as a way to boost overall interest among schoolchildren in learning more about, and getting excited about Science.
The campaign utilizes high-profile TikTok content creators to raise awareness of the subject, in an effective form of influencer marketing.
"The campaign aims to reach more young people with positive messages about physics, especially those who are currently under-represented" Ray Mitchell, head of campaign strategy at IOP said in a Q&A with Nature.com.
"Its report, which came out in 2020, showed that many are given incorrect information about the subject by people they listen to and trust (such as parents and teachers), based on their previous experiences and their own biases. These range from "it's boring" and "it's not creative", to "you need to be a lone genius like Einstein to do it". Also, that if you're a girl or from a working-class background or from a Black Caribbean community, that it's not for the likes of you. The primary target of the campaign is people who influence younger people — parents, teachers, the media and influencers on social media.
Mitchell also talked about the decision to use TikTok for the initiative.
"When you look at TikTok, the millions of younger people who are on it and the amount of time they spend there, it seems a natural medium for us. It doesn't replace all the work we do in terms of science, communication and public engagement. It just adds an even bigger audience, getting across some very simple messages. With TikTok, we are using trusted 'go-betweens', or influencers, whose opinions are sought out and whom younger people will listen to."
Mitchell also broke down the selection process.
"We didn't choose the influencers solely on demographics and target groups, but also because of their average engagement rates, views per video and so on." he said. "We wanted to ensure they had that undefinable 'fit' with what we were setting out to do, so we reviewed their previous videos, especially those that had been branded content.
So what will the posts on TikTok look like?
"In their short videos, they each do the same simple and accessible experiment — demonstrating how it's possible to stand on boxes of eggs without breaking them, and saying that it's physics that explains this. Each of the five influencers did their own video in very different ways, using the hashtag #IOPLimitLess and saying "Physics is for everyone" Mitchell details.
"The videos were posted in the 2021 Christmas holidays because we were advised that young people were going to be glued to their phones more than ever then.
Content Creator Tips: Protecting Your Brand Online
Content creators may be pre-occupied going live on Twitch, uploading their latest YouTube video, or posting a new video on TikTok, but they shouldn't ignore the importance of protecting their online brand.
This morning I received a DM from a Twitch content creator who told me that someone had created a flurry of social media pages and accounts pretending to be them, and trying to manipulate fans into thinking their brand was operating these new social pages.
The sad reality is, these things happen far too often, and content creators are seeing their content, and brand names being utilized by other people, who simply want to pirate their content and brand.
So, how does a content creator, protect their content and brand?
Here are the following tips on doing just that, with free and paid options.
Register a DBA
Depending on where you live, this can be as easy as simply going to your Town Hall, paying a small fee, and registering an official DBA. While it may not seem like much, it lays the foundation on your creating a professional brand.
Do plenty of research, as some processes can be done online, but keep in mind that the easiest, and cheapest route may be you taking things into your own hands.
Stray away from brands such as LegalZoom, who are good in many areas, but are obnoxiously over-priced in the DBA registration area.
Once you register a DBA, you can then start the process of an LLC and open a bank account under an official business name. This has a ton of benefits and protection for your personal assets, funds, and gives you more recourse in the event of any infringements or pirating attempts.
Register an LLC
The next step is a bit more expensive, but worth every penny.
Registering an LLC makes your brand official, and it would be beneficial for you to do your research on the tax laws in your area to ensure you setup your company as best as possible. Some states (in the United States, for example) charge more fees and require additional registrations. Florida, for example, not only requires you to have an active LLC and pay annual fees, but also requires you to be listed in SunBiz in order to open a business bank account.
This is where LegalZoom can be a better option, but given the pricing of LLCs, you definitely want to shop around.
Buy Your Domain Name
One of the first things I would suggest, and perhaps the most important right off the bat, is getting your domain name.
There are a number of websites to register, but I recommend GoDaddy as they are often the easiest option. However, where Godaddy is strong in registering and managing a domain property, it's not the best at helping you find a wide range of available domains for your name.
For this, I would suggest Name.com. Simply input your brand name and select the domain extensions you wish to do a search for and you'll instantly get a list of available domain extensions.
While your specific .COM may not be available, you can always get creative with your URL structure, and you also have .GG, .NET . Biz, .CO, .IO extensions, among many others, to choose from. Granted, they don't pack the SEO punch that a .COM does, but they still will help you significantly.
Research Your Brand on Social Media
As the social media landscape becomes more saturated, the potential names a brand can choose from continues to decrease.
My suggestion for choosing your brand name, start with a .COM search and then circle back on a name that is available widely on social media, particularly on the big platforms such as Twitter, Instagram, Facebook, YouTube, and Twitch.
A great, free tool to do this KnowEm, who can give you a basic list, but will charge you for automatically setting these profiles up for you.
Setup Your Website
You may be versed in web design and may have already setup a website in the past, but just in case your not there are very affordable options.
I always recommend building your own web environment, using a great CMS as WordPress, as Wix is often lagging behind on the search front, and WordPress has a number of free and affordable tools to help you get going.
Even if you're an absolute noob, WordPress has a endless galaxy of tutorials and video guides to help with setup, and management.
If you're looking for cheap, straightforward hosting, HostGator's Baby Plan is great, especially if you're website is essentially static, and not adding a lot of bells and whistles.
Search Engine Optimization
Now that your social media profiles are set up, your domain is locked in, your brand name established, and a website setup, you now have to consider Search Engine Optimization (aka SEO).
Let's be honest, SEO is an expensive process, but for establishing your brand, it's important in ensuring you're brand is properly listed in search engines such as Google, Yahoo, and Bing. While you may not be ready to invest in SEO, there are free ways to at least plug a bit of SEO power to help get your brand name and content connected and listed in search.
Gamactica has a number of directories to be listed in, and our basic SEO is at no cost, meaning you can get a base line SEO foundation established for your brand name, which can potentially help get your brand in the search radar, and help steer fans to your actual content and social pages.
Combating False Profiles
This will all help in combating any fake profiles or instances of your brand online. Many platforms will ask for some sort of evidence that your brand is established and that you have ownership, and with a website, DBA, LLC, and a bit of SEO you'll have more than you need.