Streamlabs gets Caught Plagiarizing.
There I was laying cozy in my bed, and all of a sudden I had a strange feeling to check my twitter, and too my surprise what did I see Streamlabs getting called out for not only stealing Lightstream's design but they even plagiarized Lightstreams advertisement.
Twitter got spicy yesterday as Lightstream posted a tweet calling out Streamlabs not only for blatantly ripping off Lightstreams design but they didn't even bother changing their ad for it. This was just the beginning of the public shame Streamlabs faced. OBS had even tweeted their experience with Streamlabs. OBS stated that Streamlabs asked if it was ok to use OBS name and the OBS team asked them kindly not to, and well Stream Labs OBS was born. It was even highlighted by one prominent streaming coach that Streamlabs even paid to have their name be the first site that pops up when you type OBS into google search.
Streamlabs issued a tweet saying they had made a mistake. That the text on the landing page was a placeholder text that went into production by error then went on to say they changed it and apologized to the Lightstream team.  Twitter wasn't convinced. Probably cause they title was slightly changed but was clearly plagiarized.  They even went as far as changing the picture and the name of the customer reviews at the bottom of the advertisement but barely changing their review.  There was even a place where Streamlabs forgot to delete the studio after their name. Which gave way to Twitter users commenting on all the mistakes that they had made.
It also seems that Streamlabs may have a nasty habit of enrolling people in their prime program without the customer even knowing it.  A large amount of people were sharing their horror stories of donating through StreamLabs to a streamer and then getting enrolled into Streamlabs prime program totally unaware. Then when they tried to cancel their Streamlabs Prime and asked for their money back Streamlabs denied them. One user said he got enrolled just by accidentally click on the prime icon.  Each story had the same outcome Streamlabs not refunding the prime subscription.
To add icing to the cake Twitch sent out a tweet announcing their partnership with Streamlabs to help celebrate Xbox 20th anniversary. You know cause the subscription Streamlabs was offering was the  exact version of Lightstreams straight from console cloud based streaming software.  This Tweet from Twitch Support saw a slew of comments asking them how they could knowingly partner with Streamlabs. Many comments pointing out the fact Streamlabs has no originality and steals from everyone around them, then just slaps some paint on it and calls it their new intellectual property.
As I feel the need to close my eyes I wonder if the tidal wave of anger will have any affect on Streamlabs and their newly announced partner Twitch? As it seems they are finally being called out for taken open source software, copyrighting it, then putting it behind a pay wall.  Then going against the original developers wishes to not use their name for said program. Then not only copying Lightstreams program used for broadcasting from console with graphics and overlays then plagiarizing the same add Lightstream uses for that product.  As someone who has used OBS from the first day  that I was able to use OBS, I will just be sitting here sipping my tea and checking the Twitter to see if anymore juiciness develops. You can see the original Tweet here.
TikTok Planning 'Major Push' Into Gaming and Games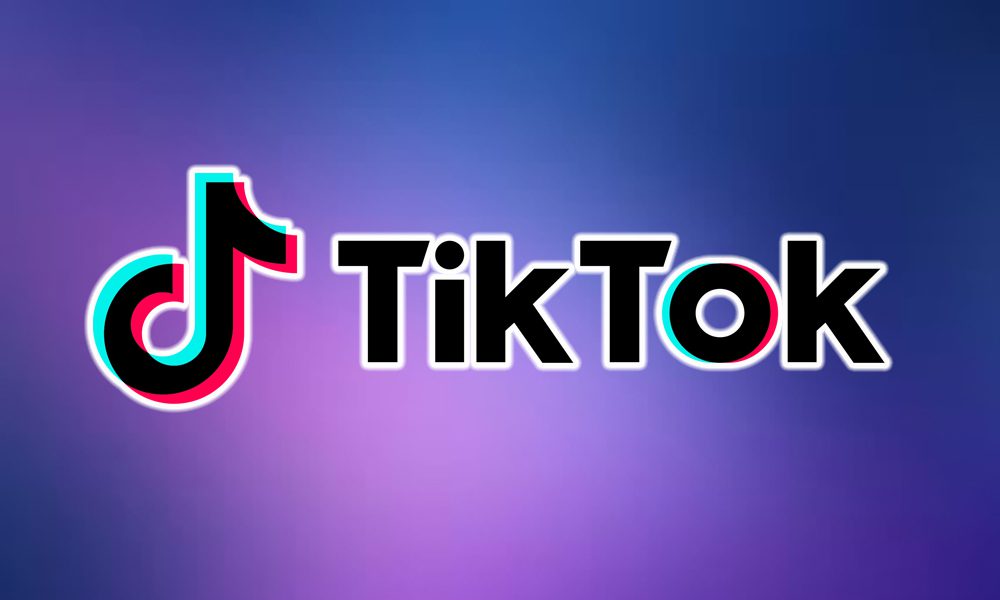 TikTok is reportedly testing games for the wildly popular app in Vietnam ahead of a "major push" into the gaming space, with a company representative confirming tests of HTML5 mini-games, according to Reuters.
Per the report, the source confirmed the tests, while adding "We're always looking at ways to enrich our platform and regularly test new features and integrations that bring value to our community."
The reported plan includes ad-supported games that will come from TikTok's parent company, ByteDance, with the anticipation that doing so will lead to a boost in revenue as well as the amount of time that users spend on the app.
This isn't the first time TikTok has ventured directly into the gaming space, as they have collaborated with Feeding America to make a Farmville-like game called 'Garden of Good' which allowed players to earn points and to use them to make a donation.
Last year, TikTok announced a partnership with Zynga, the development team behind FarmVille, to make Disco Loco 3D, which is an HTML5-based endless runner that could work inside the popular app.
This appears to be just the beginning of TikTok gaming plans.
According to TechCrunch, TikTok is also working on a LIVE mobile gaming feature that would allow TikTok content creators to better engage fans while livestreaming. The report would go on to shit down the Reuters report, with TikTok calling it inaccurate, saying Vietnam gaming testing is not something it's currently doing.
Additionally, TikTok is looking to explore LIVE games in a separate effort, per TechCrunch.
Facebook Gaming, Twitch See Viewership Decline for Third Straight Month
The viewership decline for Facebook Gaming and Amazon's Twitch streaming platform has continued for a third-straight month, but the dip has not brought the overall viewership numbers down prior to the boom of April 2020.
In a brand new report from Stream Elements and Rainmaker, Twitch has seen a slight decline in hours watched from January 2022 through April 2022. Facebook Gaming saw a more marked dip from month-to-month in comparison, a near 50% drop in hours watched from January through April.
"Based on what we are seeing across livestreaming platforms, viewing habits are starting to revert to what they were pre-pandemic as the world opens up again for travel, events, and gatherings," StreamElements CBO Jason Krebs said of the report. "Even with the decline, so many creators, viewers, and brands were exposed to the appeal of the medium that even the lowest month in the future will likely be above the highest month in the past before the pandemic started."
Pokimane on Gambling Meta: "It's really bad"
Popular Twitch streamer Imane 'Pokimane' Anys, who is also one of the most successful female streamers in the industry, isn't a fan of the new gambling meta that has led to a number of twitch streamers landing sponsorship deals with gambling companies.
During a live Twitch stream on May 19th, Pokimane accused streamer of taking money while compromising their viewership.
"You're comparing something that can be arguably bad, to something that's really f**king bad.," Pokimane said (h/t Dexerto). "Why are people trying so hard to make gambling seem less worse by comparing it to other things. We can still all agree that this is really f**king bad, right?"'
Pokimane would continue to slam the sponsorship streams.
"I'm for taking money from the rich and giving to the people, but you're rich, and you're gonna make millions off your viewers." she said. "Cause that's how it works. Your viewers lose money."