Marvel's Best Show is on Hulu not Disney Plus.
The best Marvel show isn't on Disney plus, its on Hulu. What do you get when you combine an assassin snow monkey, Ghost of an American Hit-Man voiced by Jason Sudeikis, With Olivia Munn as a love interest in the Beautiful setting of Japan? You get Hulu original Hit-Monkey.  So why isn't this amazing show on Disney plus? Hit-Monkey is rated TV-MA for almost every reason you could imagine.
Hit-Monkey debuted in 2010 as a one-shot for Marvel Digital Comic Unlimited. Then later was part of a 3 story arc co-starring the merc with a mouth Deadpool.  He also has a small cameo as a member of Nick Fury's Howling Commando's. One of many groups created by Nick Fury made up of several monsters turned hero.
The story follows an assassin or hit-man and or a Hit-Monkey trying to get revenge for his whole clan being murdered after nursing Jason Sudekis character (Bryce) back to life. Hit-Monkey clan finds him face down on a snowy mountain in Japan with an almost fatal gun shot wound.  As the monkeys are taking care of  Bryce a clean up crew comes to finish the job, shoots Bryce several times then turns their attention to Hit-Monkeys clan, and mows down the Monkey Clan in front of Hit-Monkey.  In a Moment of Rage Hit Monkey grabs two guns and starts to paint the snow red with the blood of the team that killed his family. After Hit-Monkey is done Bryce tells him to get revenge for him and his clan before he dies just to be brought back as a ghost tethered to Hit-Monkey.  The Dynamic between these two characters is hilarious and filled with growth as Bryce teaches Hit-Monkey how to be a hit-man .
Hit-Monkey is a complete surprise to me. Not knowing what to expect, I couldn't stop watching every time an episode ended I would say ok after this one I am going to bed…then all of a sudden its 4 in the morning wide awake wanting to see more. The character list is very interesting, and mixes Japanese super heroes, ghost assassins, and Yakuza all together in a bloody revenge story. Hit-Monkey is a mix of Kill Bill a buddy comedy, and a love story kind of.  Olivia Munn lends her voice to Hit-Monkey's love interest and yes she is human. The murder scenes are creative and in some scenes the gory and ruthless way that Hit-Monkey dispatches his enemies is pure entertainment and leaves little to the imagination.
This comical, dark, and blood bath story filled with redeeming moments goes to show the amazing stories comics contain when you take off the kid gloves, and write for street level heroes. I highly recommend Hit-Monkey on Hulu if you like a good revenge story or Japanese Snow Monkeys.  You can find Hit-Monkey season 1 streaming on Hulu right now as a Hulu original.  If you want to see all the latest and greatest news on gaming, streaming, advice, television, and movies.  Portals is the place for you.
'Resident Evil: Welcome to Raccoon City' Post-Credits Scene & Director's Commentary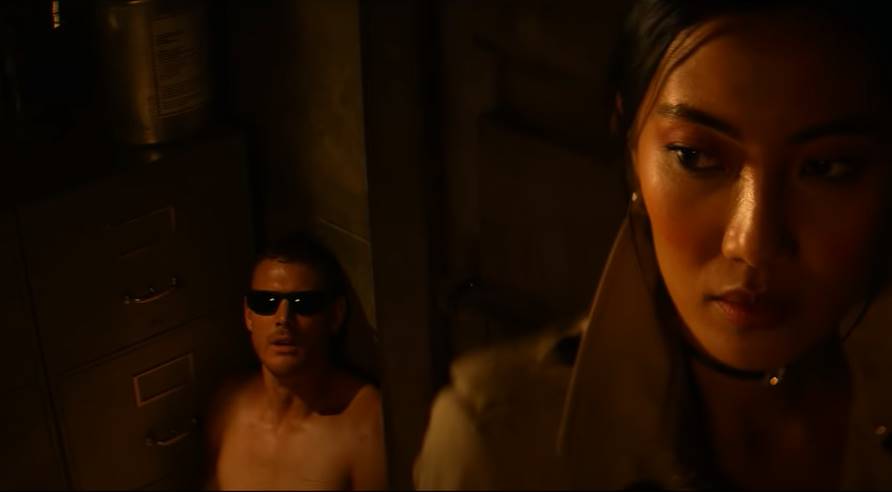 'Resident Evil: Welcome to Raccoon City' is now available on Digital HD ahead of its arrival on 4K Ultra HD, Blu-ray, and DVD next month on February 8th, and a new video has dropped on IGN to show off some of the extra features in store, including director's commentary.
The 4K Ultra HD and Blu-ray editions of the movie will include over 20 minutes of all-new featurettes, exploring the characters, creatures and all of those unsettling locations scattered throughout Raccoon City. There will also be a discussion of how the first two games were adapted for the big screen.
Check out a teaser below:
Netflix Unveils 'The Cuphead Show!' with Crazy Trailer
Netflix has dropped a trailer to unveil a brand new horror-comedy animated series to the popular streaming platform, and this one is based on the popular video game 'Cuphead'.
'The Cuphead Show' will make it's official arrival to Netflix on February, 18th, 2022, and it looks every bit like the crazy, off the wall, and somewhat creepy animation that made Cuphead the hit that it became.
According to the official rundown: "As the two scour their surreal homeworld of the Inkwell Isles in search of fun and adventure, they always have each other's back. Unless there's only one cookie left, in which case it's every cup for himself. "The Cuphead Show!" combines nostalgic delights, side-splitting gags, and a healthy dose of the heebie jeebies—especially when a ridiculously weird nemesis, The Devil himself, arrives on the scene to toy with our heroes."
The character-driven comedy series that follows Cuphead and his brother Mugman will debut 12 episodes, and it is not for kids.
Netflix Increasing their Subscription Fees!
Netflix offers a variety of plans to meet your needs. The plan you choose will determine the video quality and the number of screens you can watch Netflix on at the same time. With all of their plans, you can watch unlimited TV shows and movies, and play mobile games.
Netflix announced that they are increasing their subscription fees for all their plans for US and Canada subscribers. Their basic plan, which allows you to watch on one screen will increase to $9.99, Standard, which allows you to watch on two screens, will be $15.49, and their Premium, which allows you to watch on 4 screens, will be $19.99. In Canada, the premium plan rose from C$2 to C$20.99, and the basic plan was unchanged at C$9.99.
The United States and Canada are Netflix's largest region with 74 million streaming customers as of September 2021. The region accounted for nearly 44% of the company's revenue in 2021's third quarter, or about $3.3 billion.
These prices apply to new members and will gradually take effect for all current members. Current members will receive an email notification 30 days before their price changes unless they change their plan.
At $15.49 per month, the standard U.S. plan from Netflix now costs more than competitors. HBO Max, owned by AT&T Inc is currently offering an $11.99-a-month promotion for 12 months. The price of Disney+ is $7.99 a month or $79.99 a year.
Shares of Netflix gained nearly 3% to $533.84 on Nasdaq after Reuters broke the news of the price rises. They closed 1.3% higher at $525.69.
The increases, the first in those markets since October 2020, took effect immediately for new customers. Existing members will see the new prices in the coming weeks when they receive their monthly bills.
Netflix has added customers despite prior price increases, which shows its members have been willing to accept higher costs, Evercore ISI analyst Mark Mahaney said.
"This is evidence that Netflix has pricing power," Mahaney said. "We understand people have more entertainment choices than ever and we're committed to delivering an even better experience for our members," "As always we offer a range of plans so members can pick a price that works for their budget." "We're updating our prices so that we can continue to offer a wide variety of quality entertainment options," a Netflix spokesperson told Reuters.
Netflix had said it would spend $17 billion on programming in 2021. The company has not disclosed spending for 2022.
Follow Gamactica Portals, for more Netflix news!