YouTube TV Loses Disney Suite of Channels After Deal Lapses
YouTube TV is experiencing their first major blackout after Google and Disney failed to agree to a new deal prior to the midnight deadline on Friday, meaning that Disney's suite of networks have gone dark, according to Variety.
The deal, which included ABC-owned TV stations, ESPN networks, Disney channels, Freeform, the FX networks and the National Geographic channels expired Friday, December 17th at 11:59 p.m EST.
"We've held good-faith negotiations with Disney for several months. Unfortunately, despite our best efforts, we've been unable to reach an equitable agreement before our existing one expired, and their channels are no longer available on YouTube TV," Google said in a statement. "We will be decreasing our monthly price by $15, from $64.99 to $49.99, while this content remains off of our platform."
Google said it will reduce YouTube TV's monthly price by $15, which brings the pricetag from $64.99 to $49.99, now that the channels have gone dark.
'Resident Evil: Welcome to Raccoon City' Post-Credits Scene & Director's Commentary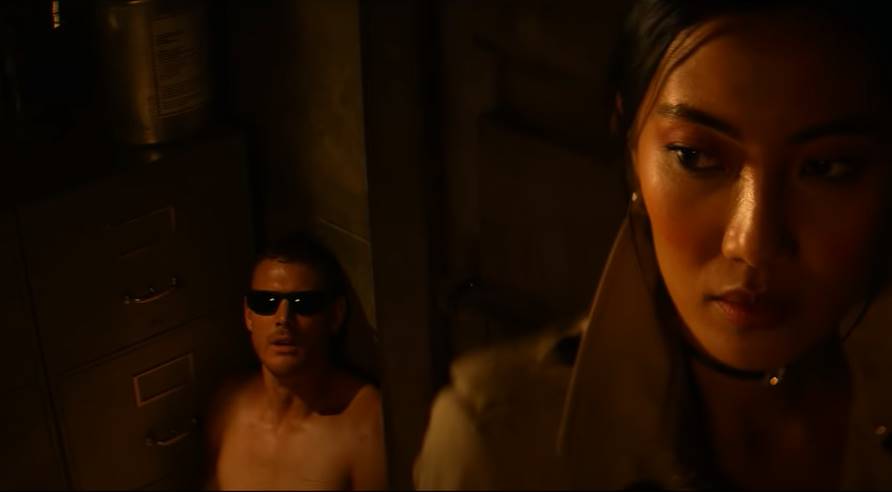 'Resident Evil: Welcome to Raccoon City' is now available on Digital HD ahead of its arrival on 4K Ultra HD, Blu-ray, and DVD next month on February 8th, and a new video has dropped on IGN to show off some of the extra features in store, including director's commentary.
The 4K Ultra HD and Blu-ray editions of the movie will include over 20 minutes of all-new featurettes, exploring the characters, creatures and all of those unsettling locations scattered throughout Raccoon City. There will also be a discussion of how the first two games were adapted for the big screen.
Check out a teaser below:
Netflix Unveils 'The Cuphead Show!' with Crazy Trailer
Netflix has dropped a trailer to unveil a brand new horror-comedy animated series to the popular streaming platform, and this one is based on the popular video game 'Cuphead'.
'The Cuphead Show' will make it's official arrival to Netflix on February, 18th, 2022, and it looks every bit like the crazy, off the wall, and somewhat creepy animation that made Cuphead the hit that it became.
According to the official rundown: "As the two scour their surreal homeworld of the Inkwell Isles in search of fun and adventure, they always have each other's back. Unless there's only one cookie left, in which case it's every cup for himself. "The Cuphead Show!" combines nostalgic delights, side-splitting gags, and a healthy dose of the heebie jeebies—especially when a ridiculously weird nemesis, The Devil himself, arrives on the scene to toy with our heroes."
The character-driven comedy series that follows Cuphead and his brother Mugman will debut 12 episodes, and it is not for kids.
Netflix Increasing their Subscription Fees!
Netflix offers a variety of plans to meet your needs. The plan you choose will determine the video quality and the number of screens you can watch Netflix on at the same time. With all of their plans, you can watch unlimited TV shows and movies, and play mobile games.
Netflix announced that they are increasing their subscription fees for all their plans for US and Canada subscribers. Their basic plan, which allows you to watch on one screen will increase to $9.99, Standard, which allows you to watch on two screens, will be $15.49, and their Premium, which allows you to watch on 4 screens, will be $19.99. In Canada, the premium plan rose from C$2 to C$20.99, and the basic plan was unchanged at C$9.99.
The United States and Canada are Netflix's largest region with 74 million streaming customers as of September 2021. The region accounted for nearly 44% of the company's revenue in 2021's third quarter, or about $3.3 billion.
These prices apply to new members and will gradually take effect for all current members. Current members will receive an email notification 30 days before their price changes unless they change their plan.
At $15.49 per month, the standard U.S. plan from Netflix now costs more than competitors. HBO Max, owned by AT&T Inc is currently offering an $11.99-a-month promotion for 12 months. The price of Disney+ is $7.99 a month or $79.99 a year.
Shares of Netflix gained nearly 3% to $533.84 on Nasdaq after Reuters broke the news of the price rises. They closed 1.3% higher at $525.69.
The increases, the first in those markets since October 2020, took effect immediately for new customers. Existing members will see the new prices in the coming weeks when they receive their monthly bills.
Netflix has added customers despite prior price increases, which shows its members have been willing to accept higher costs, Evercore ISI analyst Mark Mahaney said.
"This is evidence that Netflix has pricing power," Mahaney said. "We understand people have more entertainment choices than ever and we're committed to delivering an even better experience for our members," "As always we offer a range of plans so members can pick a price that works for their budget." "We're updating our prices so that we can continue to offer a wide variety of quality entertainment options," a Netflix spokesperson told Reuters.
Netflix had said it would spend $17 billion on programming in 2021. The company has not disclosed spending for 2022.
Follow Gamactica Portals, for more Netflix news!