I'm Over the Superhero Hype
Spider Man No Way Home hit theaters this week, and my interest level in going to see it is pretty much zero. It's not that I don't like superheroes, or superhero movies. In fact, I was an avid Marvel comics collector during my preteen and teen years. Most of the great stories that are being told in the Marvel Cinematic Universe are from comics published during that era. Xmen Days of Future Past and Future Present is one example. The Infinity Gauntlet and Infinity War is another. Which by the way, was light years better than the story told in the film versions.
I'll admit, I was on board at first. When Marvel Studios released Iron Man in 2008, I loved it. I also enjoyed Captain America the First Avenger, and the first Avengers films. Then the films started being released much more frequently.  I attribute that to Disney's ownership and influence. Disney tends to milk a successful property for all it's worth by pushing out as much content as possible. Whether it's good or bad. Look at Star Wars as another example.
The rapid succession of films and then television series has been more than I can keep up with. Maybe that's part of why I feel this way. I feel that the great characters and story rich universe are watered down in a way. With so many films and television shows it just doesn't feel special to me anymore.  Sure, there have been bright spots. Deadpool 1 & 2 were awesome, of course they weren't Disney films either. I resisted watching Avengers Infinity War and Endgame until they were on Disney Plus. Which I had subscribed to watch The Mandolorian. I'll admit they were pretty good. Again, not nearly as good as the comics were, but I did enjoy them.
Afterwards I tried to do some catching up on some of the other Marvel films on Disney Plus and didn't really get very far. I really liked Guardians of the Galaxy 1 & 2, and they gave me hope that maybe the rest could be good also. I watched about forty minutes of Ant Man, and then turned it off. I found the story and character uninteresting. Same thing with Black Panther, Captain Marvel, and Thor. So, I decided I wasn't going to spend any more time on the MCU.
However, when Wanda Vision hit Disney Plus, I saw all the hype, and thought I'd give it a go. I didn't make it through episode one. The weird black and white Honeymooners thing they were doing bored me. I had numerous people tell me that I needed to keep watching, and that it got really good after a few episodes. I just wasn't willing to spend time watching something waiting for it to "get good."
Am I doing myself a disservice? Cheating myself out of films and television shows I might really enjoy? Maybe I am, who knows? What I do know for sure is that there are plenty of other things for me to watch that I know I'll enjoy.
If you're one of the millions that went back to the theaters to see Spider Man No Way Home and loved it. I'm very happy for you. I just won't be following suit.
Twitter's Roll Out of NFT Profile Pictures Leads to Theft
Twitter recently rolled out a brand new feature for it's millions of users: officially verified NFT profile pictures that were intended for owners to show off their work, but it's already being compromised by those who are opting to steal the work and use it as their own.
NFT owners can now stand out on Twitter with hexagon-shaped profile pictures, and are only available to NFT owners. It allows a user to change the standard circle picture on Twitter to an actual NFT, one that is minted on the Ethereum blockchain only.
Then, once you link your crypto wallet to Twitter via Twitter Blue and/or iOS devices (for the time being), you would be good to go! The following crypto wallets are currently supported by Twitter:
Argent
Coinbase Wallet
Ledger Live
MetaMask
Rainbow
Trust Wallet
gm!

You asked (a lot), so we made it. Now rolling out in Labs: NFT Profile Pictures on iOS pic.twitter.com/HFyspS4cQW

— Twitter Blue (@TwitterBlue) January 20, 2022
However, now owners are worrying about a much more severe issue of theft, as an issue has popped up where people can right-click-save and image and attempt to use it as their own verified NFT profile picture.
"There's actually a MAJOR PROBLEM with the new Twitter PFP feature" NFT specialist Adam Hollander tweeted. "It appears to work for ANY NFT in your collection. Not just verified collections. That means someone can just right-click-save any NFT, mint it, and then use it as their PFP  You were so close Twitter. Why"
Justin Taylor, Head of Consumer Product Marketing for Twitter, responded:
"We don't want to limit this to just verified collections, that would be wrong, and non supportive of the broader nft movement. Anyone SHOULD be able to mint anything and make it their nft. We do show if a collection is verified in the detail page though!"
The conversation continued, with Hollander stating:
"All due respect, that's not good enough. Part of what makes this feature important to #NFTs is the ability to prove ownership at a glance. You've created a system that still allows people to right-click-save & benefit. Verified collections need to be marked ON the hexagon."
Twitter certainly has an issue on it's hands, and with the new implementation of NFT profile picture impacting the platform, it is fair to question how it impacts the artists, brands, businesses, and related NFT SEO campaigns surrounding them that operate on the platform.
Microsoft after Acquisition of Activision Blizzard Will Keep Call of Duty on PlayStation!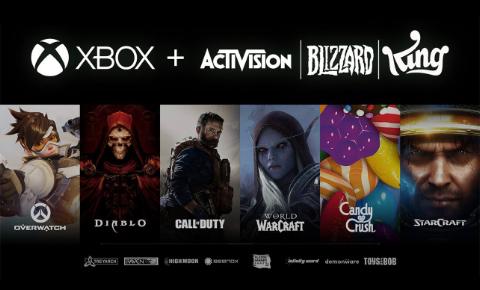 Previously, it was announced that Microsoft announced they are acquiring Activision Blizzard in a $68.7 billion all-cash deal, inclusive of the company's net cash. This will be the largest deal ever in the tech industry. Once the transaction closes, Microsoft will become the world's third-largest gaming company by revenue, behind Tencent and Sony.
The deal is expected to close in the fiscal year 2023. The acquisition still needs to go through the hurdle of getting approval from the government, which could take a long process before they get the approval of the acquisition.
Current CEO of Xbox Phil Spencer has confirmed via Twitter, "Had good calls this week with leaders at Sony. I confirmed our intent to honor all existing agreements upon acquisition of Activision Blizzard and our desire to keep Call of Duty on PlayStation. Sony is an important part of our industry, and we value our relationship"
Activision Blizzard, has been embroiled with a lawsuit and sexual misconduct allegations that were occurring in the workforce. CEO and Owner, Kotick knew about these allegations, but he refused to do anything about them. The acquisition could possibly be a reason due to investors placing pressure on Kotick.
Microsoft, made an agreement with Kotick, that if the workforce conditions can show proof of a change, they would go ahead with their agreement of acquiring Activision. Microsoft stated that Activision was showing evidence of change, so decided to go ahead with the acquisition. Once the deal closes, the Activision Blizzard business will report to Phil Spencer, CEO, Microsoft Gaming.
Activision Blizzard CEO Bobby Kotick is reportedly planning on stepping down after Microsoft completes the acquisition. Kotick has been facing pressure to resign over the company's workplace misconduct scandal since last November.
Bobby Kotick stated, "What I told Microsoft is that I care so much about this company, that whatever role they want me to have, in making sure that we integrate the business and we get a proper and smooth transition, I'm willing to do," Kotick said. "However much time that takes, if it's a month after the close, if it's a year after that, I just care that the transition goes well." "is just staying CEO and running the business," but that reporting to Spencer "is an easy thing to do."
Follow Gamactica Portals, to stay up to date about Microsoft acquiring Activision Blizzard!
Facebook, Instagram Exploring Plans to Make, Showcase, and Sell NFTs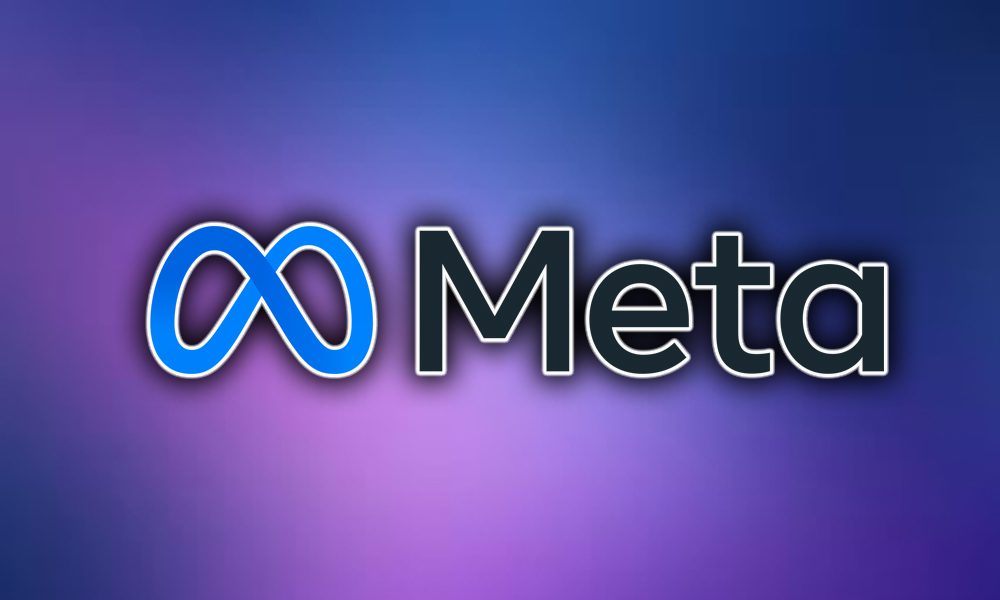 Ready of not, NFTs (non-fungible tokens) are becoming a bigger, and far more integrated part of social media, and two of the biggest social media platforms (albeit the same company) are looking to potentially dive in with the launch of Meta.
According to the Financial Times (h/t The Verge), Meta is exploring plans to let users create, showcase, and sell NFTs on Facebook and Instagram, which, if it does come to fruition, would easily be the biggest mainstream statement supporting the somewhat controversial assets within the digital universe.
However, the plans are "at an early stage and could yet change", and teams at both Facebook and Instagram are reportedly "readying" a feature that will let users display NFTs as their profile pictures.
But it doesn't stop there.
The social media giants are also working on a prototype to let users mint new NFTs, and there are discussions at Meta regarding "launching a marketplace for users to buy and sell NFTs."
Meta aims to be a groundbreaking shift from Facebook, with a foundation steeped in the technology of today and the future, so exploring NFTs and a potential implementation, makes a ton of sense.
Social media platforms aren't the only brands either exploring or operating in NFTs.
Ubisoft's Quartz is, what the company described as: "a new experience for our players, built upon our vision of creating an ever-greater connection between you and the game worlds you love. It aims at offering you more autonomy and agency when interacting with the in-game items that help you craft your own story. This is the place where you can acquire Digits, the first Ubisoft NFTs (non-fungible tokens), playable in a HD game and relying on an energy-efficient technology."
Back in December, Apex Legends senior character artist Liz Edwards, seemed to have discovered that Ubisoft had, at the time, sold a total of 15 NFTs between the two marketplaces it is utilizing, Objikt and Rarible.
Wherever you stand on NFTs, there is no denying the momentum that the assets are building in the mainstream marketplace, and with more and more companies integrating them, in some form or fashion, and even focusing NFT SEO marketing strategies to leverage the trends, it doesn't appear as if NFTs will be going away anytime soon.