INTERVIEW: H.O.P.E Executive Director Brian Whiting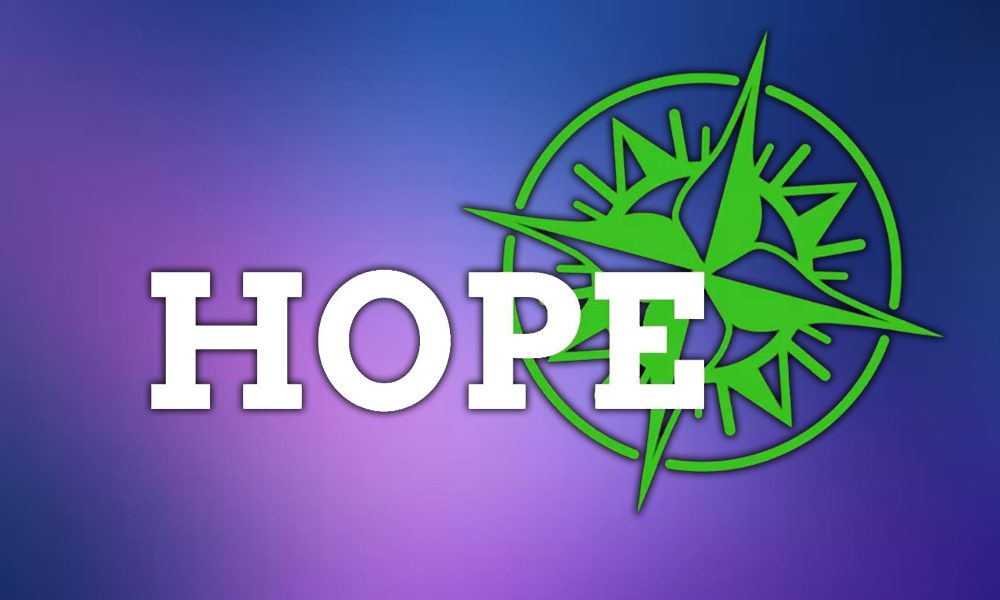 One of the newest additions to the Gamactica Charity Directory is the Homeless Outreach Program Enhancement (H.O.P.E) and I had an opportunity to speak with the Executive Director of H.O.P.E, Brian Whiting, about their mission, goals, and how creators can help.
The HOPE project is dedicated to protecting the lives of the people who are living on the streets. The charity does this by supplying the unsheltered with items that directly increase the odds of their survival, according to their official website.
"At the end of 2017 I was in a really bad place mentally" Whiting said of his personal journey that led him to starting HOPE. "I had just gone through a divorce, had to move back home and couldn't keep a job which meant pretty soon myself and my family that lived with me were going to be homeless. Then one day I asked myself what I really wanted to do with my life. What I would choose to do if money was no object. After thinking about it I realized that there were 2 things I wanted in my life, I wanted to travel and help people.
So, I sold my house to my sister, so my family would still have a place to live, and used the money to buy an RV. All of 2018 I lived in my RV traveling the U.S. In Texas I worked with my friends non-profit and they convinced me that starting my own would be the way to go. So ever since 2018 HOPE has been helping homeless people wherever we can."
Since then, the charity has seen growth and progress from year-to-year, including a 2021 year that saw HOPE reach donation numbers they had not previously reached.
"2018 was all about figuring out where we fit in the homeless outreach world" Whiting said. "We decided to focus on combating the causes of death within homeless communities. In 2019 our focus was on the most effective method of collecting supplies and we found this to be a balance of fundraising and partnering with companies who donate items we need. 2020 was hard on us just like everyone else. All our plans got thrown to the wind but we did our best to get supplies to those who needed it.
In 2021 we have not only recovered from the setback that was 2020 but we have really hit high gear. We Now have 3 outreach teams that we are partnered with in Columbus OH, Louisville KY, and Lansing MI respectively and this year we hit $3000 raised. That is 3 times the amount we have ever raised before."
Like some charities and organizations, Whiting has been utilizing Twitch to help raise funds, and hopes to continue those efforts through the Gamactica platform by connecting with more content creators and streamers.
"We have been running fundraising events since October of 2020. We run all our events over on our Twitch channel (Twitch.tv/theprojhope). We normally do 12 hour stream-a-thons where our team of streamers each stream for about 3 hours while raising money for us through Tiltify. This October we introduced what we hope will be our big annual event, "The Ball Pit Challenge". It consists of someone sitting in a 5 foot tall ball pit while playing a video game and for every dollar we raise we add a ball to the pit. It did great and helped us raise $1000."
Whiting sees the value of working with content creators, and understands the medium due to his experience as a streamer on Twitch in the past.
"HOPE consists of 3 people" Whiting explained. "We are all volunteer and we have all been streamers at some point. I streamed regularly from 2012 – 2018 when I stopped to concentrate on HOPE. Our Vice-president streams along side me now when we do our Ball Pit Challenge or other fundraisers, and our fundraising manager who heads up all our fundraising efforts has been a content creator since 2015 and a streamer on twitch since 2016.
Content creation is part of the foundation of HOPE. The non-profit that helped us get started is also based on Twitch. We understand the power of live streaming and how passionate content creators are. Raising money for charity is something that most streamers can't wait to do as soon as they start. This passion is something we have and love to see in others and there is no better place to find passionate creative people."
Make sure you check out their official website, connect with them directly on Gamactica, and visit their listing page on Gamactica's Charity Directory to find out how you can get involved and support their efforts.
INTERVIEW: Brendan Gahan of Mekanism
If you have been plugged into social media or binge watching some of your favorite shows, then there is a strong chance that you have seen the work of Mekanism, an independent ad agency responsible for some providing brand-centric advertising for brand such as Charles Schwab, Amazon, Jose Cuervo, Peloton, and many other prominent brands.
Mekanism has continued to lean into the new age of digital and content marketing, with a formula steeped on their two pillars of 'Soul' and 'Science'. In a digital age where content is driving revenue and impacting R.O.I at record levels, Mekanism is showing an important approach to marketing that is rooted in brand personality.
I had a chance to speak with Brendan Gahan, Partner & Chief Social Officer at Mekanism, about a number of topics related to their approach, operating in the content creator space, and much more.
"Mekanism was started in the early days of social media" Gahan told me, in an exclusive interview with Gamactica Portals. "The premise was that brands were no longer tied down to the standard :30 or :60. Digital storytelling (with YouTube, etc) allowed you to tell whatever type of story you wanted for however long you wanted and you had to earn your own distribution. This is all obvious in hindsight, but it was ahead of its time"
Gahan also poignantly points out the evolution of marketing since the turn of the century – "In the early 2000's no agency was investing in digital storytelling" he points out. "We invested in honing our skills. Telling stories online, creating shareable content, understanding influencer marketing, generating earned media."
"Those skills are foundational" he says. "They've helped us adapt throughout the years. Whether working on YouTube or Tiktok we have this deep background that we can carry over into each new platform to tell great stories that people want to share."
Mekanism has been able to work with a number of brands, across a wide range of industries and niches, and Gahan spoke about Mekanism's approach in their strategies when dealing with a client's need, and building a strategy that works for their brand.
"Mekanism's approach is what we call "the soul and science of storytelling"" he explains. "By and large most people hate ads, but love great brands. Our approach is to marry the soul (creative, storytelling, etc) with the science (data, insights, etc) in order to bring brands to life in a way that people actually enjoy.
Although the brands may be different, the fundamental processes and frameworks to identify who an audience is, what they like, how to reach them and then ultimately to develop stories that appeal to them are not.
Marrying that creative with data is a powerful combination. And, nowadays you get feedback instantaneously. So, we're always optimizing our approach so that performance increases while maintaining the core of what a brand stands.
Net net, we build awesome brands by marring creativity and performance."
Navigating the Content Creator, Streamer & Gaming Niches
Naturally, any marketing or advertising agency will need to understand the markets of Content Creators (including Streamers) and Gaming, as those markets are proving to be ripe with content opportunities for potential brands to leverage.
"Working with content creators and influencers is different than traditional advertising for sure" Gahan said. "Ultimately, the way to be successful with an influencer campaign is make sure that three things happen:
The audience gets the content they love

The creator has a great experience

The brand gets it's message across
"When you're not working with creators you are really starting from a blank slate. It's wide open. But, the beauty of working with creators is their community. That community (in theory) knows them, trusts them, pays attention and wants to hear from them. As a result, advertisers need to collaborate. They need to focus much more on those first two points.
It's a balancing act. However, when you have the perfect marriage of creator, brand, and message its incredible the results you can generate. You can get millions of views, signups, purchases. Crash websites. Have thousands appear at events.
Without a doubt creator/influencer marketing is the most effective form of marketing that I've ever experienced."
But Gahan also points out what potentially holds creators back in regards to both creating valuable content, and running a brand that is a valuable, marketable asset appealing to advertisers and brands, even brands operating primarily in the mainstream marketplace.
"Creators who want to work with brands should approach it as a business" Gahan states. "There's a big difference between a one person (or half dozen person) creator operation and a 10,000 person, multi-billion dollar corporation.
Clients need creators to abide by contracts, deadlines, brand guidelines, etc.
I've worked with a lot of creators. Those that keep brands coming back act professionally. It's fine if creators don't want to do certain things but they need to negotiate those and incorporate them into the deal points.
Once that contract is signed there's a legal requirement and expectation to deliver.
It's not for everyone (and that's OK). Working with clients is hard work. But, that's just it, its work. It's a job at that point."
Gahan hammers home the overlying point, but his insight also highlights a lingering issue regarding many content creators who are struggling to monetize their brand, even outside of the platforms that they create on.
The importance of professionalism, business approach, and being a viable, profitable, brand that appeals to marketing strategies. Often times, creators may not fully understand, or appreciate, the importance of these factors, but agencies certainly hold these factors in high regard, and the content creators emphasizing them can open doors for bigger opportunities, and more success as a result.
"We're working in the creator space wherever it takes us" Gahan says of Mekanism's plans to further working in the content creator and gaming sectors.
"Gaming in particular will always be a big part of creator/influencer marketing because its a massive part of society. We've done a lot of Twitch activations and gamer partnerships – I don't see that slowing down. I think that is going to grow considerably.
I'm excited to see all the new platforms and verticals creators are exploring. In 2022 I'm really bullish on live-stream commerce (Amazon Live influencers in particular). I think that's an area that is exploding, and already much bigger than most people recognize.
Additionally, with all the web3 stuff happening, the ecosystem is going to evolve so quickly. I love that disruption. The shifting landscape means there's always opportunity and something new to explore."
Gahan certainly has a point with the speed of how web3 is impacting the ecosystem, and it certainly has already made a mark in the marketing industry, with Crypto SEO and NFT SEO becoming major components of a brand's strategy, and critical to level the competitive playing field.
2022 is shaping up to be a fast-paced industry evolution trigger, and agencies such as Mekanism seem to be prepared to flow with the changes.
INTERVIEW: ZERO – The End of Prostate Cancer
As 2022 continues to build steam in the first week of the New Year, many charities and brands will be working on implementing plans in the New Year to ensure a greater success in 2022 than in 2021.
Some charities are intently focusing on their efforts to work with content creators in an overall effort to collaborate on charity streams and fundraising events within the gaming and content creation sectors.
ZERO is one such charity organization with plans on doing just that, and their presence in the Gamactica Charity Directory is one step they have made to deepen their connections with the industry space as 2022 gains momentum.
"2021 was the first year that ZERO put a huge effort into our livestream fundraising program, and we are so thankful for the content creators that have taken the time to directly help support prostate cancer patients and families" Jasef Wisener, Livestream Fundraising Manager of ZERO said in an exclusive interview.
"From an amazing Apex Tournament in the summer by MrEvilMonki to a great end-of-the-year Tiltify campaign by CrispySpidey and all of the wonderful creators in between, 2021 has shown us that so much good is going to be done through livestream fundraising."
Wisener outlined the organization's plans to build on that foundation in 2022.
"In 2022, our goal is to grow ZERO's livestream program exponentially, and that will be accomplished by working with more and more great content creators from across the spectrum, from gamers to chefs to comedians and more" he explained.
Wisener discussed the importance of the company's mission to work with more content creators, and how valuable those relationships can be.
"Working with content creators has helped further ZERO's mission largely because it spreads our message to groups that need to hear it" Wisener says.
"Among plenty of others, one of these groups is the transgender and nonbinary community. Whether because of stigma, societal conditions, or anything else, the prostate cancer awareness message doesn't get to plenty of people that are born with prostates (regardless of gender identity), and the inclusiveness of online communities and content creators has helped us to get such an important message to places that it may not typically reach."
ZERO has been doing incredible work, building an impressive track record of accomplishments, for more than two decades.
"Before beginning a push into livestream fundraising, ZERO has been very successful in the past with more traditional fundraising methods, such as a very successful run/walk series and our annual Grow & Give push in November, among others" Wisener said.
"For more than twenty years, we have helped save lives, support research and new treatments, educate and test men, and unite communities to make prostate cancer a national priority. Together we've made a significant impact on the fight against the disease. We are on the front lines investing in patient support programs, research for better diagnostics, and creating awareness. No other prostate cancer charity spends more per dollar on programs – more than 85 cents. ZERO puts every donation to good use. We're a 4-star organization on Charity Navigator, and 85 cents of every dollar donated goes directly to programs and activities."
If you're interested in working with ZERO for future charity streams, please connect with them via their listing page on Gamactica, on their official website, or make a direct donation at this link.
Dr. Disrespect Opens AAA Game Studio, With Ex Call of Duty and Halo Devs Called Midnight Society!
Guy Beahm, known online as Dr. Disrespect, is launching a new AAA studio called Midnight Society. Working alongside former Call of Duty and Halo developers, the new studio is taking a "community approach to game development" that plans to involve players and influencers at all stages of development.
In a press release, Beahm announced that he co-founded the studio with industry veterans Robert "fourzerotwo" Bowling and Quinn DelHoyo, along with support from esports entrepreneur Sumit Gupta. The studio is still starting up, as they are currently hiring for many positions.
"As a long-time player, streamer, and former game developer myself, I've often dreamed of creating awesome titles that entire communities can get behind from day one," Beahm said. "My vision is to make games that defy the one-and-done publishing model and reward all those fans and influencers who make them a success."
Midnight Society will lean heavily on early access, with a particular emphasis on high-profile influencers: The studio announcement says one of its priorities is "including communities and influencers much earlier in the development process" than usual. And while Beahm's participation might seem like the game development version of stunt casting, don't forget that before he found fame as the mustache that roars, he was a community manager and designer at Sledgehammer Games, with credits on Call of Duty: Modern Warfare 3 and Advanced Warfare.