Square-Enix New Year Letter: Let's Talk About Mods
If you read my last article talking about the ridiculously gas lit letter that Yosuke Matsuda, President of Square-Enix, dropped on January 1st, 2022, then you'd already have a good idea of why many like myself felt enraged. If you haven't, here's a link to my article, and here's a link to the letter in question. I covered fair bits of the letter in my original article, but there's one segment that I purposely left out for this very follow up article you're reading.
This rubbish right here:
"This fact is not unrelated to the limitations of existing UGC (user-generated content). UGC has been brought into being solely because of individuals' desire for self-expression and not because any explicit incentive existed to reward them for their creative efforts. I see this as one reason that there haven't been as many major game-changing content that were user generated as one would expect."
This bit of lies deserved its own article, so I hope you all are ready for the well-deserved drag on this painfully disconnected from reality statement.
Let me start by first highlighting the monetization aspect of game modding, since it already exists without the need to shave off a layer of ozone to accomplish and seems to be Mr. Matsuda's area of concern. Modders that are consistently making mods out of "goodwill and volunteer spirit" aside, modders have been monetizing their original content for a while now through various means. Heck, there are modders that I personally have and/or currently support for their content. Some of which create mods for Final Fantasy XIV despite it being against the terms of service for Final Fantasy XIV, like most Square-Enix titles apart from Final Fantasy XV, which severely limits what you can mod anyway (I'm sure this has nothing to do with a lack of game-changing content.)
One of the most common methods modders have monetized their content is via subscription-based sites such as Patreon and Kofi, the latter which allows for direct donations as well. Modders using these sites sometimes time-delay the release of their mods to incentivize donations.  Some modders paywall their content completely, a frequent practice I've seen with The Sims modders. They create their own websites and require creating a username and password, along with paying a subscription to access.
There are game companies that have helped modders get paid for their work. An example of this is the Creation Club from Bethesda. Bethesda added a library of mods to their latest games, along with a program where modders can get paid to list their mods on their library. While we could talk about how Bethesda should be offering their mods for free, having benefited from the modding community indirectly for years (this stance was covered well by PC Gamer), it at least felt less scummy than going the means of the ever-so-money-laundered NFTs.
If you've been reading up to this point, monetizing mods has never been an issue. Nor has the existence of mods ever negatively impacted a game, a point I want to bring up as I segway into how saying that there hasn't been any game-changing content is only true if you ONLY look at Square-Enix titles who frowns at mods and makes games who's engines don't work well with them. Final Fantasy XV is the only game from my memory that gives some avenue for mods, but it's very restrictive on how they can be utilized. Even on games that offer no mod support, modders still make mods for the game. Sometimes knowing you've made someone's day with your mods is all the "incentive" you need.
i should never have been allowed mods for final fantasy 7 remake pic.twitter.com/ue53cK7dON

— hannah✨ (@louiseyhannah) January 3, 2022
Modders have added additional life to video games for decades. Yes. Decades. A fine example of this has been Doom and Doom II. These games came out in the 90s and inspired some of the earliest mods in gaming history, and sometimes attributed to being the pioneer of video game modding in general. To this day, this game still has modders making new content for it. ScreenRant covered one of the latest mods for Doom II where the enemies were replaced by NFT monkeys and you destroy them by taking a picture of them.
We can't talk about mods without talking about Bethesda's favorite money maker Skyrim. Skyrim came out on November 11, 2021, and not only has it been rereleased more often than a Street Fighter title but has one of the most expansive modding communities I've ever seen for a single video game. Modders have done crazy things such as adding entire new zones for Skyrim, giving you a story driven start to your new characters by granting you choices on your origins, and even giving you a sidekick that has more life than any of the vanilla side kick characters lamenting that they're 'sworn to carry your burdens.' On that note, I highly recommend the follower mod "Inigo" for Skyrim. Amongst the absolute best out there! Here's his trailer:
I'm assuming that Mr. Matsuda has also never heard of sites such as Nexus Mods, who holds thousands upon thousands of mods for over a thousand games. From slight changes to cosmetics, to full game overhauls with mechanics, zones, and even lines with voice acting. Nexus Mods isn't the only site out there; there are a plethora of sites that house mods for a wide library of video games.
There are game companies that owe the success of their game to modders. Take Cyberpunk 2077, for example. To say the game was given to us as an incomplete mess that accomplished little outside of upsetting the trans community and overheating your rig is an understatement. Their patches did little to alleviate problems like frame rate drops and amongst the worst car controls I've ever seen in a video game. Their recent big patch helped to a degree, but what closed the gap was the modding community. There are a plethora of quality-of-life mods that corrects most of the game's short comings (unfortunately, no mods exist to alleviate CD Projekt Red's transphobic tendencies, which you can read about if you click here, courtesy of CBR).
This is why Square-Enix's letter upset me to the point of dedicating an entire article to it. All of this has existed without NFTs poisoning the market. A fact that Mr. Matsuda purposely ignores so that his narrative does not fall apart. He could make Square-Enix titles more mod friendly. He could provide a means for modders to monetize if that was such a concern. It isn't. This is simply the next method for big game companies to exploit their consumers, make more money, and avoid taxation. If left unchallenged, this will become worse than when DLCs offered nothing other than just expense. Game companies already do/did sleezy acts like having you buy DLC that were already part of the game, as an example. Square-Enix, specifically, were amongst the game companies that locked the true ending of their single player campaign behind a DLC (Final Fantasy XIII-2, to be exact.)
Nobody wants $600 DLCs that require burning down a forest to purchase, let alone to turn a fun past time to a second job. It's disgusting how Square-Enix, a company that has pushed back against modding, suddenly says that they need NFTs to be successful. I've said it before, but I'll reiterate; allowing this to flourish will be cancerous to the gaming community. Worse than how "surprise mechanics" (as dubbed by EA) with their gambling loot boxes have shown up all over gaming.
I feel betrayed by a company I once adored. A company that shaped my gaming life, right next to Netherealm and Capcom. I fear, though, this is truly only the first stage of losing what gaming was meant to be; a fun past time to disconnect from reality. I can only hope that we continue to push back and that maybe a few gaming companies will avoid going this route. Greed, however, is contagious and there seems to be nothing slowing this disease down.
Twitter's Roll Out of NFT Profile Pictures Leads to Theft
Twitter recently rolled out a brand new feature for it's millions of users: officially verified NFT profile pictures that were intended for owners to show off their work, but it's already being compromised by those who are opting to steal the work and use it as their own.
NFT owners can now stand out on Twitter with hexagon-shaped profile pictures, and are only available to NFT owners. It allows a user to change the standard circle picture on Twitter to an actual NFT, one that is minted on the Ethereum blockchain only.
Then, once you link your crypto wallet to Twitter via Twitter Blue and/or iOS devices (for the time being), you would be good to go! The following crypto wallets are currently supported by Twitter:
Argent
Coinbase Wallet
Ledger Live
MetaMask
Rainbow
Trust Wallet
gm!

You asked (a lot), so we made it. Now rolling out in Labs: NFT Profile Pictures on iOS pic.twitter.com/HFyspS4cQW

— Twitter Blue (@TwitterBlue) January 20, 2022
However, now owners are worrying about a much more severe issue of theft, as an issue has popped up where people can right-click-save and image and attempt to use it as their own verified NFT profile picture.
"There's actually a MAJOR PROBLEM with the new Twitter PFP feature" NFT specialist Adam Hollander tweeted. "It appears to work for ANY NFT in your collection. Not just verified collections. That means someone can just right-click-save any NFT, mint it, and then use it as their PFP  You were so close Twitter. Why"
Justin Taylor, Head of Consumer Product Marketing for Twitter, responded:
"We don't want to limit this to just verified collections, that would be wrong, and non supportive of the broader nft movement. Anyone SHOULD be able to mint anything and make it their nft. We do show if a collection is verified in the detail page though!"
The conversation continued, with Hollander stating:
"All due respect, that's not good enough. Part of what makes this feature important to #NFTs is the ability to prove ownership at a glance. You've created a system that still allows people to right-click-save & benefit. Verified collections need to be marked ON the hexagon."
Twitter certainly has an issue on it's hands, and with the new implementation of NFT profile picture impacting the platform, it is fair to question how it impacts the artists, brands, businesses, and related NFT SEO campaigns surrounding them that operate on the platform.
Microsoft after Acquisition of Activision Blizzard Will Keep Call of Duty on PlayStation!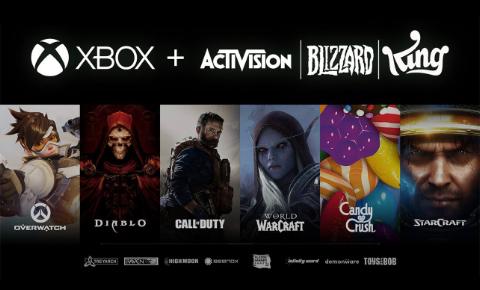 Previously, it was announced that Microsoft announced they are acquiring Activision Blizzard in a $68.7 billion all-cash deal, inclusive of the company's net cash. This will be the largest deal ever in the tech industry. Once the transaction closes, Microsoft will become the world's third-largest gaming company by revenue, behind Tencent and Sony.
The deal is expected to close in the fiscal year 2023. The acquisition still needs to go through the hurdle of getting approval from the government, which could take a long process before they get the approval of the acquisition.
Current CEO of Xbox Phil Spencer has confirmed via Twitter, "Had good calls this week with leaders at Sony. I confirmed our intent to honor all existing agreements upon acquisition of Activision Blizzard and our desire to keep Call of Duty on PlayStation. Sony is an important part of our industry, and we value our relationship"
Activision Blizzard, has been embroiled with a lawsuit and sexual misconduct allegations that were occurring in the workforce. CEO and Owner, Kotick knew about these allegations, but he refused to do anything about them. The acquisition could possibly be a reason due to investors placing pressure on Kotick.
Microsoft, made an agreement with Kotick, that if the workforce conditions can show proof of a change, they would go ahead with their agreement of acquiring Activision. Microsoft stated that Activision was showing evidence of change, so decided to go ahead with the acquisition. Once the deal closes, the Activision Blizzard business will report to Phil Spencer, CEO, Microsoft Gaming.
Activision Blizzard CEO Bobby Kotick is reportedly planning on stepping down after Microsoft completes the acquisition. Kotick has been facing pressure to resign over the company's workplace misconduct scandal since last November.
Bobby Kotick stated, "What I told Microsoft is that I care so much about this company, that whatever role they want me to have, in making sure that we integrate the business and we get a proper and smooth transition, I'm willing to do," Kotick said. "However much time that takes, if it's a month after the close, if it's a year after that, I just care that the transition goes well." "is just staying CEO and running the business," but that reporting to Spencer "is an easy thing to do."
Follow Gamactica Portals, to stay up to date about Microsoft acquiring Activision Blizzard!
Facebook, Instagram Exploring Plans to Make, Showcase, and Sell NFTs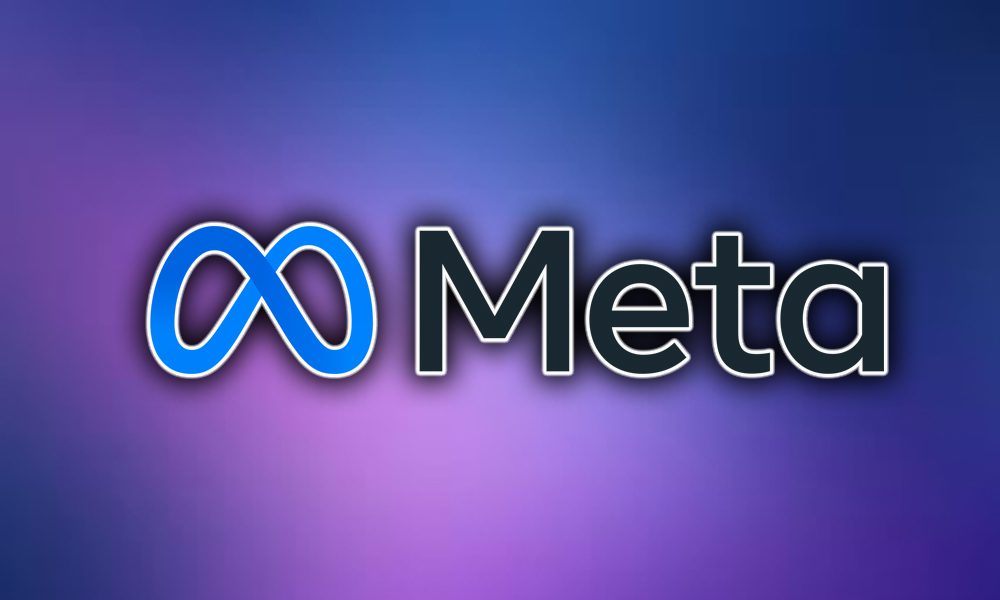 Ready of not, NFTs (non-fungible tokens) are becoming a bigger, and far more integrated part of social media, and two of the biggest social media platforms (albeit the same company) are looking to potentially dive in with the launch of Meta.
According to the Financial Times (h/t The Verge), Meta is exploring plans to let users create, showcase, and sell NFTs on Facebook and Instagram, which, if it does come to fruition, would easily be the biggest mainstream statement supporting the somewhat controversial assets within the digital universe.
However, the plans are "at an early stage and could yet change", and teams at both Facebook and Instagram are reportedly "readying" a feature that will let users display NFTs as their profile pictures.
But it doesn't stop there.
The social media giants are also working on a prototype to let users mint new NFTs, and there are discussions at Meta regarding "launching a marketplace for users to buy and sell NFTs."
Meta aims to be a groundbreaking shift from Facebook, with a foundation steeped in the technology of today and the future, so exploring NFTs and a potential implementation, makes a ton of sense.
Social media platforms aren't the only brands either exploring or operating in NFTs.
Ubisoft's Quartz is, what the company described as: "a new experience for our players, built upon our vision of creating an ever-greater connection between you and the game worlds you love. It aims at offering you more autonomy and agency when interacting with the in-game items that help you craft your own story. This is the place where you can acquire Digits, the first Ubisoft NFTs (non-fungible tokens), playable in a HD game and relying on an energy-efficient technology."
Back in December, Apex Legends senior character artist Liz Edwards, seemed to have discovered that Ubisoft had, at the time, sold a total of 15 NFTs between the two marketplaces it is utilizing, Objikt and Rarible.
Wherever you stand on NFTs, there is no denying the momentum that the assets are building in the mainstream marketplace, and with more and more companies integrating them, in some form or fashion, and even focusing NFT SEO marketing strategies to leverage the trends, it doesn't appear as if NFTs will be going away anytime soon.