Riot Games Paying Employees Who Quit a Portion of Their Salary
We don't want to be defined by the things we make, we want to be defined by the people we make them for.

Here's how we're keeping players and Rioters engaged in the journey: https://t.co/fLyemUqMlR

— Riot Games (@riotgames) January 11, 2022
Riot Games announced that they will temporarily expand its 'Queue Dodge' program for employees, giving those who quit a portion of their salary.  This new Queue Dodge will give Rioters who want to exit an opportunity to do so comfortably, no questions asked. Rioters who choose to Queue Dodge will receive 25% of their base salary with 3 months of COBRA benefits where applicable. Rioters who take Queue Dodge will also receive their full bonuses, even if they leave before they're paid out (late March in most offices).
No one should feel any pressure to stay or leave Riot. Whatever they decide is the right decision for them. If they're excited about what's next and want to stay at Riot, that's great. If they're hesitating and this package makes it easier for them to leave, that's cool too.
Riot games said "We don't want to be defined by the things we make, we want to be defined by the people we make them for. Here's how we're keeping players and Rioters engaged in the journey"
Laurent stressed that Riot Games was not looking to forget and move on from the company's troubled past, but rather to grow and become stronger through learning from its mistakes. Riot recently agreed to pay out a massive settlement of $100 million for the company's notorious gender discrimination lawsuit in 2018. As a part of the settlement, Riot also agreed to several shifts in workplace policy regarding transparency in pay scales and a third party being brought on to monitor the developer.
That specifically means how we're
reworking how we work,
continuing to evolve our culture to focus on our goals,
acknowledging our past and beginning a new chapter,
rewarding Rioters so they share in Riot's success,
ensuring everyone at Riot feels good about where we're going and is committed to helping get there.
1) Reworking How We Work (Operating Model and Hybrid Work Model)
It's been a while since Riot was actually a small indie company, but the truth is there are parts of being a small company that I miss. It just might be nostalgia, but I remember spending less time in meetings and more time getting things done.
In 2020 we launched a project to rethink how the company is structured and how we work, and this month we're putting that work into action.
We had three objectives:
Simplify How We Work: Our rapid growth led to increased complexity in how we accomplish work (e.g., unclear ownership, too many stakeholders).
Foster Collaboration: We love delivering cross-product moments (RiotX Arcane, K/DA, Spirit Blossom), but we didn't have the best processes and structure to naturally support them.
Lead with Product Vision: We were spending too much time focused on things other than making mind-blowing things for players.
In the early years of Riot, we were organized by department (art, design, production, etc.). It made sense since we had only one core product and the best way to improve that product was to focus on Rioters improving their craft skills with the help of their departments. Over the last several years, we gradually transitioned to being organized by-products (League, Esports, LoR, Arcane, etc.), and recently, as we are preparing to launch this five-year plan, we are fully transitioning toward a product organization. Where a few years ago no one could have accurately drawn a Riot organization chart, we've now simplified it into five operating groups (we call them pillars).
Three pillars will be product-focused: Games, Esports, and Entertainment. Each is focused on delivering products that are in service to players. The other pillars are Publishing and Enterprise. Publishing delivers a consistent player arc across products and supports product pillars on a global scale. The Enterprise pillar supports Riot as a whole and makes it as easy as possible to deliver for players. The product and publishing pillars each have their own presidents and leadership teams, while the Enterprise pillar is led by the President of Riot.
2) Drafting the Right Team (AKA Culture)
There are some games that you win or lose in the draft. If you don't go in with the right teammates in the right roles, you might be doomed from the start.
As we started preparing for the next phase of our climb, we thought about the skills we needed in which lane, and we realized that rather than focusing on specific people, building the right team really comes down to a commitment to culture and mission.
Through everything Riot has done, our guiding light has always been our mission: commitment to do the right thing for the players.
As the world and society have grown more and more divisive, and companies everywhere have struggled to maintain their identity and foster healthy collaboration, we think it's more important than ever to refocus Rioters on our mission and our company's reason for being. We're asking Rioters to commit to a Riot where everyone feels supported. Where ideas get productive feedback, where Rioters ask tough questions in ways that foster healthy dialogue, where we're all learning and growing from diverse perspectives, and where we're unapologetically and relentlessly focused on players.
Our D&I team is also refining strategies to double down on their most impactful work. The team (which now includes nine Rioters dedicated to D&I) has added a stronger diversity lens to our performance, compensation, internal surveys, and promotion processes; increased representation in our workforce and products; and accelerated progress in making Riot a great place to work for everyone. But their work isn't done. Going forward, they'll expand their efforts globally, increase their focus on inclusion, and continue working to reach diverse talent and players through our products.
Finally, we're refining how we engage in external issues. You'll see us focusing on actions over words. That means commitments like our Underrepresented Founders Fund and taking action through the Riot Games Social Impact Fund instead of white-text-on-black-background statements on Twitter.
3) Beginning a New Chapter
Over our end-of-year break, we announced that we've reached a proposed agreement to resolve the class action litigation and California regulatory actions that we've been involved in since 2018. You can read our official announcement about it here along with the letter we shared with Rioters.
As we shared with Rioters, three years ago, Riot was at the heart of what became a reckoning in our industry. We've come a very long way since then—in our workplace, our processes, and our leadership—and we'll continue that work every day.
While we're proud of how far we've come since 2018, it's important that we also take responsibility for our past. Given the ambitious goals we have for the future and the tens of millions of dollars we'd spend each year on lawyers to help resolve these cases—money we'd rather pay to the women in the class and to invest in Riot's future—it became clear during these past several months that the best outcome for everyone would be to come to a final resolution.
To be clear, we aren't asking anyone to forget about this chapter and move on. On the contrary, the lessons we've learned together over the last few years will be a crucial part of the Riot Games origin story. Something we'll continue to teach as part of our 'denewb' orientation and lessons that we'll use to always orient ourselves toward what is right for Rioters to make Riot the best possible place to work.
4) Winning Together (AKA Compensation)
We want to ensure that as we continue to bring magic to players around the world, it continues to feel rewarding to be a Rioter. We want Rioters to love their jobs, but we aren't naive about the fact that jobs are ultimately as much about how much you've paid as they are about what you're getting paid to do.
We strive to be one of the best-paying jobs in games. That means not only paying better than most game studios, but in line with (and often ahead of) peers in tech, media, sports, entertainment, and other adjacent industries.
But a good paycheck and a good bonus only go so far if you feel like the company's success is outpacing your own.
Late last year we changed our approach to compensation in an effort to make sure no Rioter is left behind if Riot continues to flourish.
5) Expanding Queue Dodge
For a lot of people, joining Riot is a dream job, but sometimes, for whatever reason, that dream doesn't work out as planned. For a number of years, we've had a program in place called Queue Dodge. It's a program that lets anyone opt out of Riot within their first six months and get paid part of their salary to help transition to whatever is next. No hard feelings.
As we prepare for the next phase of growth, we're opening Queue Dodge for a limited window for any Rioter, however long they're been with us.
With our new strategic plan, evolutions to our culture, new compensation and operating models, and new teams in place, we're confident that we're putting Riot in the best position to hit our ambitious goals. But some Rioters might not share that same confidence. They might not be excited about our strategy, or might not be feeling great about our new operating model. They might not like the changes we're making to our culture or our plans to return to the office on a flex schedule. Or maybe they're looking at this transition point as an opportunity to explore something different outside of Riot.
For anyone who isn't on board with everything above and isn't committed to the things we want to make for players, there will be no hard feelings. We want every Rioter to feel energized, supported, and excited for the next phase of our climb.
2022 and Beyond
When I first joined Riot, I never would have imagined that ANY of the things we achieved last year would have been possible. But looking forward, I hope all of Riot can join me in believing the possibilities of the future are endless.
Before I sign off, I want to thank every Rioter who got us this far. I want to thank the partners, sponsors, and vendors who supported us. But more than anything else, I want to thank every player who inspires us to dream bigger and push harder to reach the top of the mountain and become the most player-focused game company in the world.
Follow Gamactica Portals, to stay up to date with Riot Games News!
Twitter's Roll Out of NFT Profile Pictures Leads to Theft
Twitter recently rolled out a brand new feature for it's millions of users: officially verified NFT profile pictures that were intended for owners to show off their work, but it's already being compromised by those who are opting to steal the work and use it as their own.
NFT owners can now stand out on Twitter with hexagon-shaped profile pictures, and are only available to NFT owners. It allows a user to change the standard circle picture on Twitter to an actual NFT, one that is minted on the Ethereum blockchain only.
Then, once you link your crypto wallet to Twitter via Twitter Blue and/or iOS devices (for the time being), you would be good to go! The following crypto wallets are currently supported by Twitter:
Argent
Coinbase Wallet
Ledger Live
MetaMask
Rainbow
Trust Wallet
gm!

You asked (a lot), so we made it. Now rolling out in Labs: NFT Profile Pictures on iOS pic.twitter.com/HFyspS4cQW

— Twitter Blue (@TwitterBlue) January 20, 2022
However, now owners are worrying about a much more severe issue of theft, as an issue has popped up where people can right-click-save and image and attempt to use it as their own verified NFT profile picture.
"There's actually a MAJOR PROBLEM with the new Twitter PFP feature" NFT specialist Adam Hollander tweeted. "It appears to work for ANY NFT in your collection. Not just verified collections. That means someone can just right-click-save any NFT, mint it, and then use it as their PFP  You were so close Twitter. Why"
Justin Taylor, Head of Consumer Product Marketing for Twitter, responded:
"We don't want to limit this to just verified collections, that would be wrong, and non supportive of the broader nft movement. Anyone SHOULD be able to mint anything and make it their nft. We do show if a collection is verified in the detail page though!"
The conversation continued, with Hollander stating:
"All due respect, that's not good enough. Part of what makes this feature important to #NFTs is the ability to prove ownership at a glance. You've created a system that still allows people to right-click-save & benefit. Verified collections need to be marked ON the hexagon."
Twitter certainly has an issue on it's hands, and with the new implementation of NFT profile picture impacting the platform, it is fair to question how it impacts the artists, brands, businesses, and related NFT SEO campaigns surrounding them that operate on the platform.
Microsoft after Acquisition of Activision Blizzard Will Keep Call of Duty on PlayStation!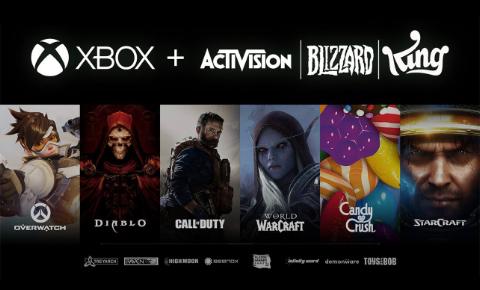 Previously, it was announced that Microsoft announced they are acquiring Activision Blizzard in a $68.7 billion all-cash deal, inclusive of the company's net cash. This will be the largest deal ever in the tech industry. Once the transaction closes, Microsoft will become the world's third-largest gaming company by revenue, behind Tencent and Sony.
The deal is expected to close in the fiscal year 2023. The acquisition still needs to go through the hurdle of getting approval from the government, which could take a long process before they get the approval of the acquisition.
Current CEO of Xbox Phil Spencer has confirmed via Twitter, "Had good calls this week with leaders at Sony. I confirmed our intent to honor all existing agreements upon acquisition of Activision Blizzard and our desire to keep Call of Duty on PlayStation. Sony is an important part of our industry, and we value our relationship"
Activision Blizzard, has been embroiled with a lawsuit and sexual misconduct allegations that were occurring in the workforce. CEO and Owner, Kotick knew about these allegations, but he refused to do anything about them. The acquisition could possibly be a reason due to investors placing pressure on Kotick.
Microsoft, made an agreement with Kotick, that if the workforce conditions can show proof of a change, they would go ahead with their agreement of acquiring Activision. Microsoft stated that Activision was showing evidence of change, so decided to go ahead with the acquisition. Once the deal closes, the Activision Blizzard business will report to Phil Spencer, CEO, Microsoft Gaming.
Activision Blizzard CEO Bobby Kotick is reportedly planning on stepping down after Microsoft completes the acquisition. Kotick has been facing pressure to resign over the company's workplace misconduct scandal since last November.
Bobby Kotick stated, "What I told Microsoft is that I care so much about this company, that whatever role they want me to have, in making sure that we integrate the business and we get a proper and smooth transition, I'm willing to do," Kotick said. "However much time that takes, if it's a month after the close, if it's a year after that, I just care that the transition goes well." "is just staying CEO and running the business," but that reporting to Spencer "is an easy thing to do."
Follow Gamactica Portals, to stay up to date about Microsoft acquiring Activision Blizzard!
Facebook, Instagram Exploring Plans to Make, Showcase, and Sell NFTs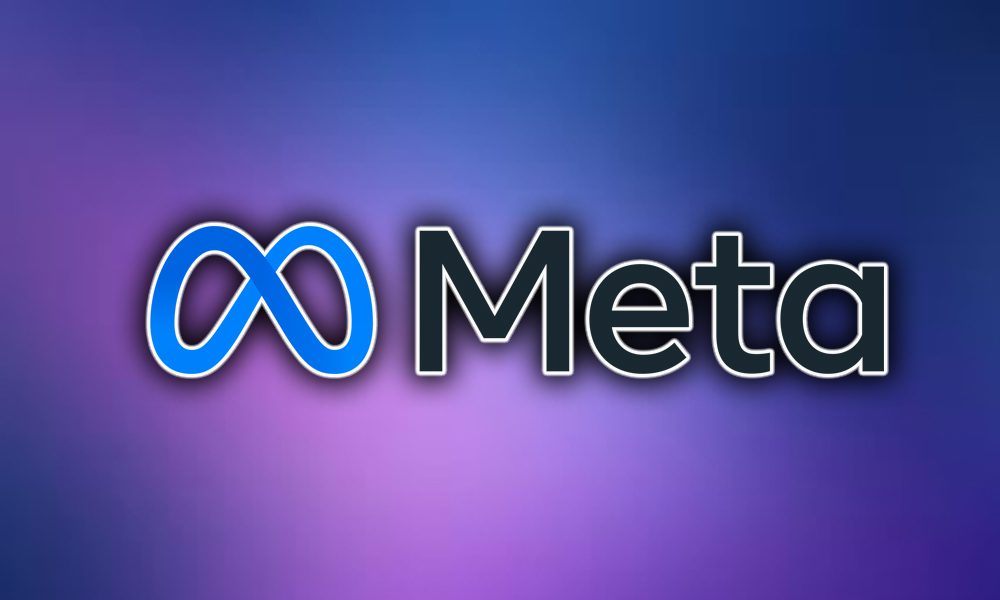 Ready of not, NFTs (non-fungible tokens) are becoming a bigger, and far more integrated part of social media, and two of the biggest social media platforms (albeit the same company) are looking to potentially dive in with the launch of Meta.
According to the Financial Times (h/t The Verge), Meta is exploring plans to let users create, showcase, and sell NFTs on Facebook and Instagram, which, if it does come to fruition, would easily be the biggest mainstream statement supporting the somewhat controversial assets within the digital universe.
However, the plans are "at an early stage and could yet change", and teams at both Facebook and Instagram are reportedly "readying" a feature that will let users display NFTs as their profile pictures.
But it doesn't stop there.
The social media giants are also working on a prototype to let users mint new NFTs, and there are discussions at Meta regarding "launching a marketplace for users to buy and sell NFTs."
Meta aims to be a groundbreaking shift from Facebook, with a foundation steeped in the technology of today and the future, so exploring NFTs and a potential implementation, makes a ton of sense.
Social media platforms aren't the only brands either exploring or operating in NFTs.
Ubisoft's Quartz is, what the company described as: "a new experience for our players, built upon our vision of creating an ever-greater connection between you and the game worlds you love. It aims at offering you more autonomy and agency when interacting with the in-game items that help you craft your own story. This is the place where you can acquire Digits, the first Ubisoft NFTs (non-fungible tokens), playable in a HD game and relying on an energy-efficient technology."
Back in December, Apex Legends senior character artist Liz Edwards, seemed to have discovered that Ubisoft had, at the time, sold a total of 15 NFTs between the two marketplaces it is utilizing, Objikt and Rarible.
Wherever you stand on NFTs, there is no denying the momentum that the assets are building in the mainstream marketplace, and with more and more companies integrating them, in some form or fashion, and even focusing NFT SEO marketing strategies to leverage the trends, it doesn't appear as if NFTs will be going away anytime soon.