Xbox States "a desire to keep Call of Duty on PlayStation"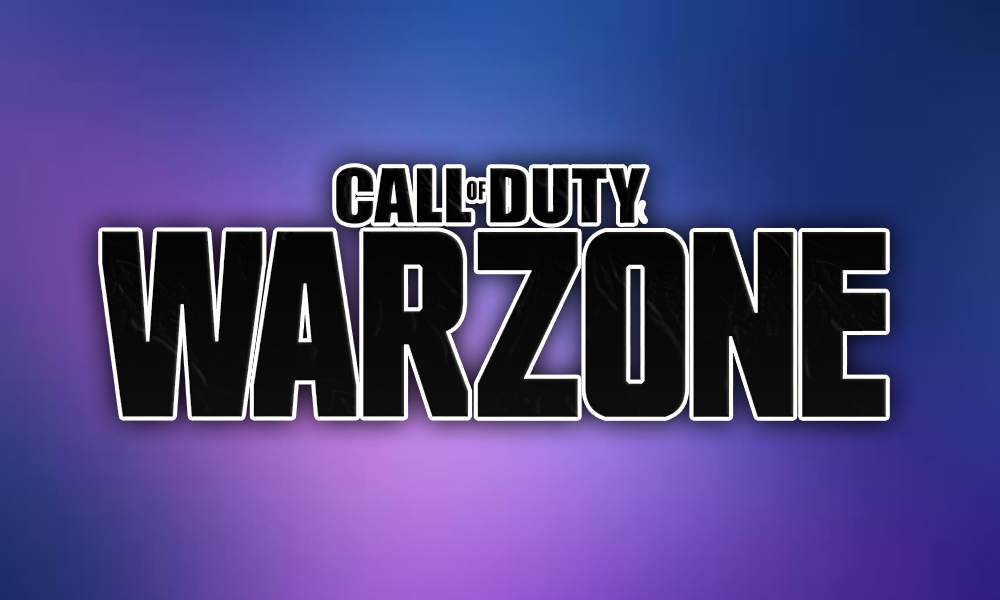 Following the announcement of Microsoft's acquisition of Activision Blizzard, there were a bevy of questions as to what would happen to games such as Call of Duty for gamers who play on Sony's Playstation console.
While Playstation has not been the most willing to work with others, such as Xbox, Head of Xbox Phil Spencer isn't willing to close the door on Playstation players being able to access Activision Blizzard's popular Call of Duty franchise.
Spencer issued a statement on Twitter, saying that Microsoft "values [its] relationship" with Sony and that it's "[the company's] desire to keep Call of Duty on PlayStation".
"Had good calls this week with leaders at Sony, Spencer tweeted. "I confirmed our intent to honor all existing agreements upon acquisition of Activision Blizzard and our desire to keep Call of Duty on PlayStation. Sony is an important part of our industry, and we value our relationship."
Ray Liotta, Legendary actor and voice of Tommy Vercetti passed away!
Legendary Actor and Prime Time Emmy award winner, Ray Liotta passed away in his sleep at the age of 67 in the Dominican Republic.
Deadline officially released the news. Liotta won a Primetime Emmy in 2005 for his guest stint on ER and was a two-time SAG Award nominee for the 2015 miniseries Texas Rising and 1998 telefilm The Rat Pack, in which he starred as Frank Sinatra opposite Don Cheadle, Joe Mantegna, and Angus Macfayden. He was also the voice of Tommy Vercetti on Rockstars, Grand Theft Auto.
Ray's acting career broke out in 1990 starring in Martin Scorsese crime classic Goodfellas after starring in Field of Dreams.
Liotta played a ghostly version of Shoeless Joe Jackson in Field of Dreams, widely considered among Hollywood's greatest baseball movies. His character was banned from baseball for life after the 1919 "Black Sox" scandal and gets a chance to play again when Ray Kinsella (Costner) is guided by voices to build a stadium in an Iowa cornfield. Directed by Phil Alden Robinson and co-starring Jones, Amy Madigan, and Burt Lancaster in his final big-screen role, the film earned three Oscar nominations including Best Picture.
According to Yahoo News, a source tells PEOPLE no foul play is suspected in his death and that Nittolo was with him when he passed.
Follow Gamactica Portals for more news!
INTERVIEW: Vincente DiSanti of Womp Stomp Films, Never Hike Alone 2
Fans of Friday the 13th have gone through a lot over the past several years. From lawsuits essentially leaving future franchise films dead in the water (for the time being), to the popular Friday the 13th: The Game halting further updates a few years back as a result of the lawsuit.
But the Friday the 13th fanbase has been devout in their support for keeping Jason Voorhees and the legendary franchise alive, either by organizing an incredible community to keep the game active, to horror content creators and filmmakers both creating new content within the Friday the 13th universe.
One such creation came from director/producer Vincente DiSanti and his studio Womp Stomp Films, when their epic fan film 'Never Hike Alone' hit YouTube back in 2017, quickly going viral and become one of the best fan films in the Friday the 13th universe.
Now, DiSanti is gearing up for the highly-anticipated sequel to the smash hit; 'Never Hike Alone 2'.
I had a chance to talk with DiSanti about the film, his career, and his undying love for horror and Friday the 13th, during an inclusive interview with Gamactica.
"Horror films hooked me from a very early age. It started with Godzilla, Night of the Living Dead, and begging my mom to let me stay up late to watch Tales from the Crypt" DiSanti says of his love for horror. "One day at our local video rental store, I saw the first seven Friday the 13th films lined up on the shelf and had to know what that films were about. Most of them were already gone and so I ended up grabbing a copy of Jason Lives. Suffice to say, my love for the franchise was cemented right then and there."
"As I got older, the Friday the 13th franchise became like comfort food on rainy weekend night" he continues. "I watched all the films countless times and almost became obsessed with trying to figure out why they had so many continuity issue. Searching for those answers brought me to the behind the scenes documentaries and introduced me to how films were actually made. In college, I pursued a degree in film and television with the hopes to one day work on a future installment of the series and eventually moved to Los Angeles to pursue that goal.
By the time I got to Los Angeles it was too late to find work on the 2009 Friday the 13th remake. When another opportunity looked like it was never coming, I decided it might be fun to make a short fan film on my own. My goal was to take all my professional experience, combine it with years of watching and studying the franchise, and put together what I thought would be a solid proof of concept on how Jason could be relevant in modern horror."
'Jason Lives' wasn't just the film that made DiSanti fall in love with the Friday the 13th franchise, it's also where he was introduced to the quintessential Jason.
"My favorite Jason is CJ Graham's portrayal in Jason Lives. Jason is absolutely terrifying in the film" he says. "He's bigger, stronger, and feels no pain. The way he dispatches most of the cast blows just about every installment out of the water. His costume is simple and straight forward. Tom McLoughlin created an endless array of iconic Jason shots that stick with you. The final scene with Tommy and Jason on the water is probably the greatest franchise moment of all time."
Years later, DiSanti would be bringing his love for Friday the 13th to the screen, via his company Womp Stomp Films, for his own version of Jason, with 'Never Hike Alone'.
"The goal with our Never Hike Alone films have always been the same, give Friday the 13th fans a reason to smile on Friday the 13th" Disanti explains. "Before the release of the first Never Hike, Friday fans received nothing but bad news on a regular basis. Development woes, never ending lawsuits, and projects and games getting shut down along the way. Despite all this, there is something truly special about fans pulling up their own bootstraps and entertaining each other with their own fan films. Films that are funded by other fans cheering them on.
It's hard to imagine the studios haven't taken notice of everything going on in the fan film world. At least I hope they have. An opportunity to work on an official Friday down the line would be nice, but if anything, I hope our films at least prove that fans of Friday the 13th are still here and willing to support new material. This fanbase is still going strong and worth investing in."
DiSanti also provides a glimpse into the future for his company following Never Hike Alone 2.
"Upon the completion of Never Hike Alone 2, Womp Stomp Films will begin focusing on bringing bigger original projects to the independent film circuit" he says. "We have already had success with original short films like Imagine, Pathosis, and Judy. We are hopeful that the success of Never Hike Alone 2 with inspire our growing fanbase to support our original content as much as our fan films."
The success of Never Hike Alone has placed expectations, and anticipation, higher for the upcoming sequel.
"A lot has changed since 2016" DiSanti said. "Prior to the Never Hike Alone's release in 2017, fan films carried about as much public anticipation as going to the dentist" DiSanti explins. "It wasn't until after the release of Never Hike Alone that the community started to come around. We went from barely being able to raise $20,000 to now working with an almost $200,000 budget for the sequel.
With that backing our team now has access to more cast, crew, and resources than we've ever had before. This allows us to give the Never Hike Alone storyline the conclusion it deserves, acting as an awakening for Jason to finally return to the town of Crystal Lake after decades of being hidden away in the forest. That means more kills, stunts, and surprises for fans who are waiting to see how this story ends.
"DiSanti has enjoyed being immersed within the Friday the 13th universe, and has even worked with some of the actors who portrayed some of the franchise's iconic and memorable characters.
"I love working in the Friday the 13th universe" he explains. "The franchise has gone off in so many different directions, but it is comforting having this opportunity to help the franchise shed a lot of unnecessary weight and focus on telling stories that make Jason scary again.
Working with franchise alumni like Thom Mathews (Tommy Jarvis – Friday the 13th Part VI) and Vinny Guastaferro (Friday the 13th: Part VI) has also opened up this unique opportunity to take our story from Never Hike Alone and fold it seamlessly into the Tommy Jarvis storyline. With each installment, we focus on singular character experiences with Jason and how those experiences add up to a larger narrative."
"With so much fractured storytelling in the Friday universe, it's basically impossible to keep everything canon" DiSanti adds. "However, I don't think fans have really missed any of the things we've either dropped or ignored from the original films. Even though we are pulling from Friday the 13th to create our stories, the fans have given us a lot of leeway in letting us create our own little universe."
With Never Hike Alone 2 on the horizon, ViSanti says that fans can still get involved with the film.
"Since we hit our goal in April of 2022, any horror fans interested in becoming a part of the Never Hike Alone 2 project can still do so out our Indiegogo In-demand Campaign here: https://igg.me/at/nha2/x/18000311#/
All of the items from the original campaign are still available along with new perks that be released over the course of the year" says DiSanti. "This includes getting your name in the credits of the film. This is a great opportunity to become a part of something that will be a part of the Friday the 13th community for a long time to come. "
Talking so much about Friday the 13th begs the question of which Friday the 13th movies DiSanti considers to be the best. So, I asked him to rank his Top 5:
Friday the 13th Part VI: Jason Lives
Friday the 13th Part VI: The Final Chapter
Friday the 13th Part II
Friday the 13th Part V: A New Beginning
Friday the 13th Part 3D
DiSanti and Womp Stomp Films have a busy year ahead of them, and Gamactica is happy to partner with them on Never Hike Alone 2, as well as follow their journey afterwards. As a die-hard Friday the 13th fan, I am extremely happy that the Friday the 13th universe has talented creators such as DiSanti creating new content, even as the franchise seems to be in it's darkest years.
Twitch Working On Ban Notifications, Enforcement, Email Moderation Policy
Twitch has been under fire over the last few weeks over it's ban process, and the company says that they are working on changes to the ban process, as well as the enforcement of their terms and services.
Twitch's VP of trust and safety Angela Hession spoke, in depth, about the team's mission during an interview with the Washington Post. Hession added that suspension emails that include clips of infractions are likely on the horizon.
"Safety is a journey, and this is a number-one ask from our community. So we're looking at how we can attach more details for people to understand — like the video itself. That's something we're definitely working on," Hession said, and added that that more "specifics and clarity" will come once Twitch rolls out the feature, while also touting the platform's new appeals portal.
"We heard the community's concerns, and we're currently working with experts to see if that approach still makes sense for our global community today," Hession said. "That process of reevaluation with experts is constant for Twitch."
Hession also commented on the coordinated harassment on Twitter spilling over into Twitch chats, which has had an immense impact on Twitch streams for the viewers, and the streamer.
"I really don't know what's going to happen on Twitter. There's still so much to be decided," Hession said. "What I will say is that safety is a priority [for us]. If you look at our off-services policy, it's very much making sure that no physical harm happens to our community here on Twitch. I would say our off-services policy is broader than just one platform. It's multiple platforms, and our intention is to make sure that we are constantly ensuring that our community feels safe."