Esports Owners, Executives Surprised of Activision and Microsoft Acquisition!
Microsoft announced this week that they will be purchasing game publisher Activision Blizzard for $68.7 billion, the owners and executives for teams in Activision's multi-million dollar esports leagues learned of the deal the same way everyone else did — by checking their phones and turning on the news.
"We are definitely surprised," Adam Rymer, the chief executive of Envy Gaming, told The Post Tuesday. "I woke up today to see a few people from the company texting me about it and then turned on CNBC."
If the deal is finalized, it will make Microsoft the third-largest gaming company in the world, sitting behind Sony and Tencent.
One gaming sector that may be severely affected by Microsoft's acquisition of Activision Blizzard is esports. Both Overwatch and Call of Duty are Activision Blizzard games that feature prominently in the esports scene. While the money injection from Microsoft may serve the franchises well, some gamers are concerned that exclusivity could prevent some gamers from participating.
The acquisition could be a benefit for Activision Blizzard's esports leagues, which have faced troubled times since the global COVID-19 pandemic which has made it difficult to host live events. Consequently, in 2020 and 2021, the Call of Duty League canceled all live events and hosted matches online, and the same was done for the Overwatch League. Unfortunately, this is not the only obstacle these leagues have had to face.
However, with the acquisition, it could be a possibility that players could be limited to Xbox and PC if they want to play Call of Duty and Overwatch. Which does have some gamers fearful that games that are prominent in the esports scene will become exclusives, limiting the number of games that can participate
Phil Spencer, Microsoft's CEO, announced "players out there who are playing Activision Blizzard games on Sony's platform" and stated that there is no intention to pull communities away from that platform.
Follow Gamactica Portals, for more Esports News!
Gucci, FACEIT Announce Launch of Gucci Gaming Academy
Esports tournament organizer and brand FACEIT has officially announced a new partnership with popular luxury brand Gucci which sees the two brands collaborating on the launch of the Gucci Gaming Academy.
The Gucci Gaming Academy will serve as a development program designed to enhance skills through dedicated coaching sessions and team-associated activities centering on teamwork.
"Gucci is at the forefront of the luxury industry's foray into the world of gaming and as part of our mission to build meaningful relationships with communities in a genuinely authentic way" Nicolas Oudinot, EVP of New Business and CEO of Gucci VAULT said in an official statement.
"We are dedicated to supporting the up-and-coming generations of players to help manage the challenges they may face as a result of participating in esports."
"The Academy will offer a clear path to pro structure connecting the dots between the FACEIT Pro League, education and well-being" Michele Attisani, Co-Founder and CBO of FACEIT added. "The physical and mental demands on players looking to compete at a professional level are high.
"Supporting and empowering young esports talent is at the core of FACEIT's values and through our shared vision with Gucci, we hope the Academy helps equip the role models of tomorrow."
It will be interesting to see how Gucci continues to impact the esports landscape, especially with their brand already organically aligned with fashion content creators.
Esports team Faze Clan announces new partnership with Ghost!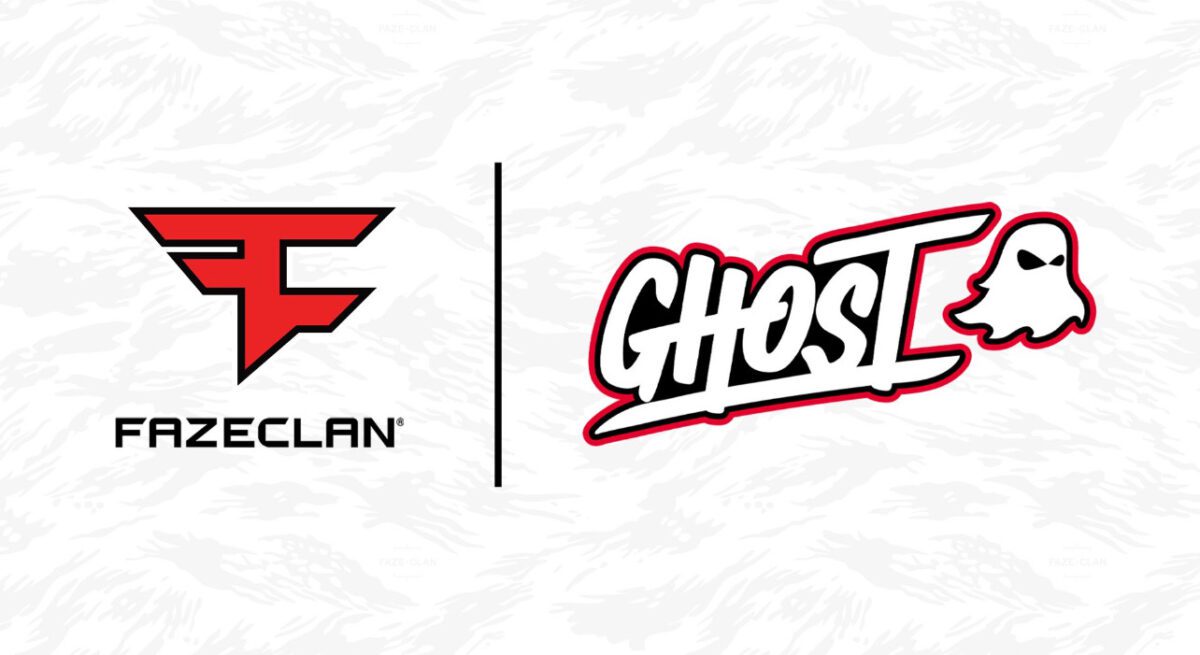 Recently, we announced that the Esports team, Faze Clan is no longer partnered with G Fuel whom they have been in partnership for over ten years.
A day later, Faze Clan tweeted that they were announcing their newest partnership and sponsor of #FAZE1's warehouse with Ghost energy drink. Which you can check out here. 
For more of your latest news, follow Gamactica Portals!
Esports team Faze Clan announces end of G Fuel Partnership
Esports Team, FazeClan announced that G fuel, their very first partnership of over 10-year years has come to an end. G Fuel was Faze Clan's first partnership from their Xbox 360 days and was there every step of the way. Due to faze clan, other creators were allowed to have a relationship and receive a partnership from G Fuel. They are going their separate ways on good terms.
It truly was an incredible run! A near decade of amazing memories that both our communities will never forget – From all of us at the G FUEL Family, we wish you guys nothing but the best. #FaZeUp

— G FUEL® (@GFuelEnergy) May 4, 2022
Follow Gamactica Portals for more Faze Clan News!