Esports Entertainment Group Lands New Jersey Betting License
Esports Entertainment Group (EEG), which is a publicly traded gambling brand, has officially been granted an order that approves a transactional waiver from the New Jersey Division of Gaming Enforcement (NJDGE).
This will allow WWG to legally accept bets in the state of New Jersey, as the company intends to launch it's own esports betting platform within the state on Tuesday. The platform, called VIE.gg, is set to launch with a five-day 'soft play' period. This ensures limitations are applied to the betting experience in order to 'ensure proper regulatory operations'.
"We couldn't be more pleased to be the first esports-dedicated operator to be granted the right to commence business in New Jersey" Esports Entertainment Group CEO Grant Johnson said in an official release. "On behalf of our entire team, I would like to thank the Division of Gaming Enforcement for their approval of our platform and the trust they have placed in our company.
"Global esports betting is estimated to exceed $205bn by 2027, and we are thrilled to be playing such an important role in this fast-growing market with the launch of our first esports wagering offering in the United States."
Gucci, FACEIT Announce Launch of Gucci Gaming Academy
Esports tournament organizer and brand FACEIT has officially announced a new partnership with popular luxury brand Gucci which sees the two brands collaborating on the launch of the Gucci Gaming Academy.
The Gucci Gaming Academy will serve as a development program designed to enhance skills through dedicated coaching sessions and team-associated activities centering on teamwork.
"Gucci is at the forefront of the luxury industry's foray into the world of gaming and as part of our mission to build meaningful relationships with communities in a genuinely authentic way" Nicolas Oudinot, EVP of New Business and CEO of Gucci VAULT said in an official statement.
"We are dedicated to supporting the up-and-coming generations of players to help manage the challenges they may face as a result of participating in esports."
"The Academy will offer a clear path to pro structure connecting the dots between the FACEIT Pro League, education and well-being" Michele Attisani, Co-Founder and CBO of FACEIT added. "The physical and mental demands on players looking to compete at a professional level are high.
"Supporting and empowering young esports talent is at the core of FACEIT's values and through our shared vision with Gucci, we hope the Academy helps equip the role models of tomorrow."
It will be interesting to see how Gucci continues to impact the esports landscape, especially with their brand already organically aligned with fashion content creators.
Esports team Faze Clan announces new partnership with Ghost!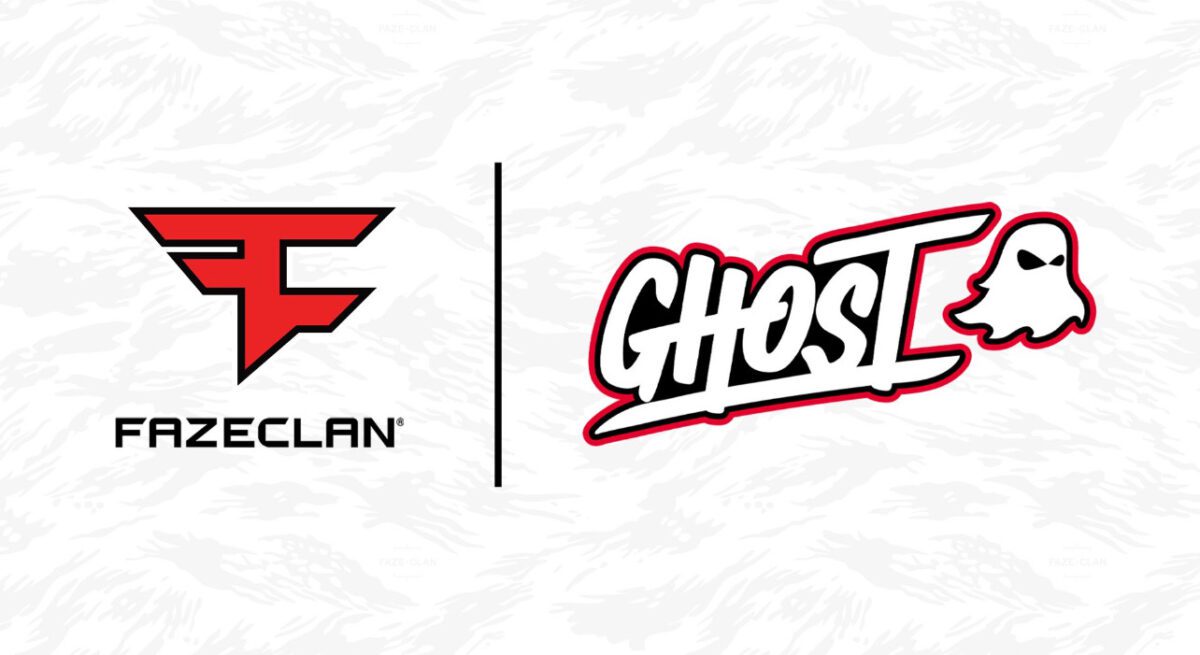 Recently, we announced that the Esports team, Faze Clan is no longer partnered with G Fuel whom they have been in partnership for over ten years.
A day later, Faze Clan tweeted that they were announcing their newest partnership and sponsor of #FAZE1's warehouse with Ghost energy drink. Which you can check out here. 
For more of your latest news, follow Gamactica Portals!
Esports team Faze Clan announces end of G Fuel Partnership
Esports Team, FazeClan announced that G fuel, their very first partnership of over 10-year years has come to an end. G Fuel was Faze Clan's first partnership from their Xbox 360 days and was there every step of the way. Due to faze clan, other creators were allowed to have a relationship and receive a partnership from G Fuel. They are going their separate ways on good terms.
It truly was an incredible run! A near decade of amazing memories that both our communities will never forget – From all of us at the G FUEL Family, we wish you guys nothing but the best. #FaZeUp

— G FUEL® (@GFuelEnergy) May 4, 2022
Follow Gamactica Portals for more Faze Clan News!