Tayler Holder Discusses TikTok Fame – "I feel like a robot"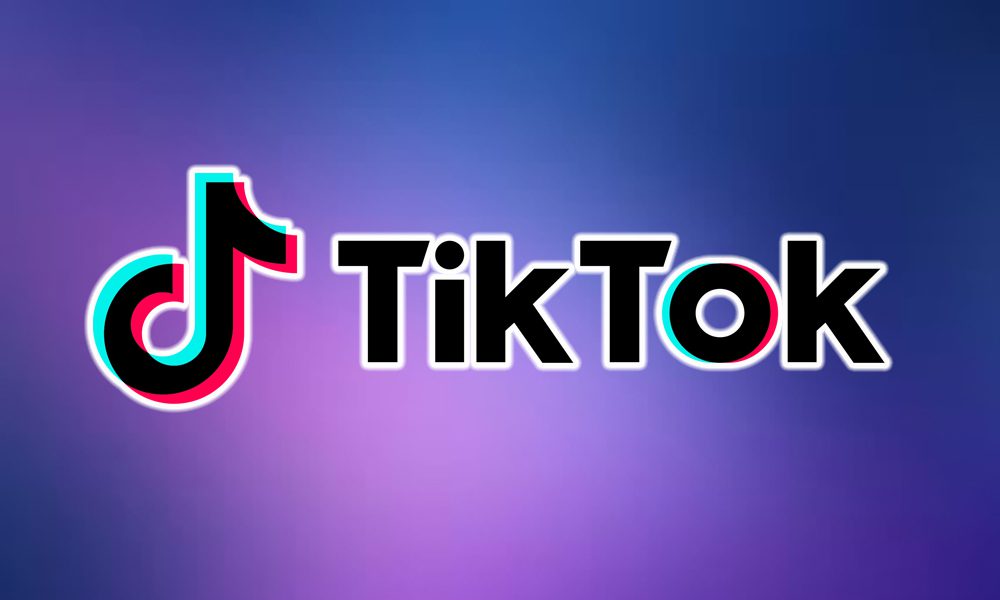 For many content creators, TikTok is a platform that can not only give them a revenue stream for creating content, but also allow them to gain mainstream attention, thus boosting any content on other platforms.
But going viral on TikTok comes at a price, and one of the platform's more successful TikTok creators, Tayler Holder, says that the fame he has garnered from the app isn't all that it's cracked up to be.
Holder, 24, has over 20 million followers on TikTok, and has generated 6 million on Instagram, which is where he shared his thoughts on being a successful creator.
"To any upcoming influencers or people that dream to have this life, please know it's really not what you think it is at all," Holder wrote on his Instagram story. "Having millions of followers and millions of $ is cool, but please don't let that blind you. I have been one of the most successful people in this space and it has truly made me the lowest I've ever been in my life."
"It's f**ked up everything.  It's affected my relationship with my family. It's affected friendships, and it's mentally put me in a place I never thought I would ever be in my life. I feel like a robot. I'm doing everything in my life I could have ever dreamed of and still feel so empty. I've completely lost myself trying to find something that I thought was so amazing."
It is clear that the growth of TikTok, and the mainstream success of a number of it's creators, has created a more competitive and robust creator market, and has even created a need for marketing and TikTok SEO for businesses and brands looking to cash in on the potential.
But this also can have a negative impact on creators, even the most successful, who find themselves in a more competitive market than ever, with no signs of slowing down.
YouTube Working On Building Momentum for Shorts
YouTube is working on providing a popular short-form content element that would rival DanceByte's popular TikTok platform, and has been working on continuing to build YouTube Shorts, which was launched last year.
YouTube entered the fray to combat the monumental popularity of TikTok and the mainstream impact that many TikTok content creators and TikTok influencers have proven to be capable of. YouTube isn't alone, as Instagram's Reels and SnapChat's Sportlight are also make their own moves in the short-form medium.
YouTube recently announced that Shorts is now averaging more than 30 billion daily views, an impressive growth than last year.
"We have the opportunity, as we continue to build this product, to really be a leader in this space," Kevin Ferguson, creator partnerships director for Shorts, according to Fast Company. "And the reason I believe that is because we are prioritizing creator needs and creator feedback."
YouTube is also pushing its Remix feature, which allows creators to cut a clip of their YouTube videos, up to 5 seconds, into their Shorts, similar to TikTok's Stitching feature.
"The amount of content that can be unlocked for that type of storytelling is really unparalleled," Ferguson said. "We're seeing creators get really excited taking that video that they loved five years ago and bringing it to life again in their short-form video."
TikTok has show just how important content creation is in the current marketplace, as well as it's global appeal, while also elevating the overall value of influencer marketing strategies, and adding a new tool for social media influencers to generate brand value and revenue.
"A robust ecosystem with multiple players in the short-form space is ultimately a good thing for creators, and it keeps us fresh," Ferguson continued. "I think a lot of times people equate short-form-video content with TikTok content. We're still at the beginning of this thing. There's an opportunity for us to continue to evolve what this format looks like in partnership with our creators and our users."
Rolling Stone Continues Success with Channel on Twitch
Rolling Stone was one of the most celebrated additions to the Twitch streaming platform, and a big part of Twitch's motives over the past year+ in further the development and building of their Music business side.
Since announcing the partnership back in March 2021, the official Rolling Stone Twitch channle has surpassed 32 million total viewers, and averages around 2.6 million views per month, according to Adweek (confirmed by measurement site TwitchTracker).
The five-person team is led by executive producer Chris Cruz, and has launched over 260 twitch streams that totaled over 600 hours of content.
"The television landscape is changing and online television, like YouTube and Twitch, has grown massively since the pandemic," Tom Morris, an insights analyst at audience research firm GWI said.
Rockstar Games Confirms Grand Theft Auto Six!
Rockstar Games has confirmed they are creating Grand Theft Auto Six! With the unprecedented longevity of GTAV, how many people have been asking Rockstar Games about a new entry in the Grand Theft Auto series. With every new project they embark on, their goal is always to significantly move beyond what they have previously delivered.
They have confirmed Grand Theft Auto Six! "and we are pleased to confirm that active development for the next entry in the Grand Theft Auto series is well underway. We look forward to sharing more as soon as we are ready, so please stay tuned to the Rockstar Newswire for official details"
GTA Online community continues to grow stronger with each passing year, we would like to take this opportunity to thank everyone for playing with us across 2021, whether through the high-speed thrills of Los Santos Tuners, chasing down Dr. Dre's lost tracks in The Contract, or just causing havoc in Freemode with friends. As we enter our third console generation and with much more to come in 2022 and beyond, here is a look at just some of what's on the way.
The Contract brought GTAV's story into present-day GTA Online as players helped Franklin Clinton set up his celebrity solutions agency and track down hip-hop mogul Dr. Dre's lost, unreleased music, along with an array of new gameplay including Security Contracts, Payphone Hits, and the ability to step into the shoes of Franklin and Lamar for the Short Trips co-op story missions.
A New Generation for GTAV and GTA Online:
With the GTAV community stronger than ever, Grand Theft Auto V and Grand Theft Auto Online will come to the PlayStation 5 and Xbox Series X|S platforms this coming March 15, bringing the blockbuster open-world experience to players on the latest hardware. We sincerely appreciate the entire community's support over the years as the game now heads into an unprecedented third console generation.
Grand Theft Auto V and GTA Online for PlayStation 5 and Xbox Series X|S features new graphics modes with up to 4K resolution, up to 60 frames per second, texture and draw distance upgrades, HDR options, and ray-tracing, as well as offering the technical advancements of the latest console generation with faster loading times, immersive 3D audio, platform-specific features like advanced haptic feedback, and much more.
PS4 and Xbox One players eager to continue their journey on the newest generation of hardware will be able to transfer both their GTAV Story Mode progress and their current GTA Online characters and progression to PS5 and Xbox Series X|S with a one-time migration at launch.
Plus, a new standalone version of GTA Online for PlayStation 5 and Xbox Series X|S will debut at launch — available for free for the first three months to PlayStation 5 players — making it easier than ever before for new players to experience everything GTA Online has to offer.
Improvements to GTA Online:
GTA Online for PS5 and Xbox Series also includes a range of improvements including the ability to skip the GTAV Story Mode prologue before entering Online, and an all-new GTA Online Tutorial. New GTA Online players will now enter the Career Builder, with instant access to their choice of one of four illicit businesses — Biker, Executive, Nightclub Owner, or Gunrunner — and a sizable GTA$ windfall to help select a property, high-end vehicle, and the firepower required to kickstart their enterprise. Returning players will also have the option to restart their character and take advantage of the Career Builder at any time.
The PS5 and Xbox Series X|S versions of GTA Online also include the new Hao's Special Works auto shop, located within the LS Car Meet, which will allow players to upgrade select vehicles (5 new vehicles and 5 existing vehicles at launch) for elite driving performance that takes full advantage of the upgraded power of new console hardware.
Interested in reading more Rockstar Games News? Follow Gamactica Portals!