Twitch Hosting Summer Game Fest Events Including 'Console Announcements', More
Twitch is rolling out an alternative for the popular events, such as E3, that have been cancelled amid the COVID-19 pandemic by getting involved with the Summer Game Fest with exclusive livestreams, including a new channel, reserved exclusively for the event, according to Polygon's Michael McWhertor.
Twitch has partnered with Riot Games, CD Projekt Red, Square Enix, Ubisoft, Electronic Arts, Blizzard Entertainment, 2K, and the International Game Developers Association on a number of special events.
Twitch is also planning "console announcements", and with Sony and Microsoft planning to reveal their game lineups for the upcoming Playstation 5 and Xbox Series X this summer, those presentations will likely be streamed live on Twitch streams, in addition to other platforms.
Twitch posted a new blog post and unveiled the following plans for the Summer Game Fest:
"TWITCH RIVALS: VALORANT LAUNCH SHOWDOWN
After a record breaking closed beta, Riot Game's 5v5 character-based tactical shooter VALORANT is launching on June 2. To celebrate, Twitch Rivals is collaborating with Riot to execute the first set of competitive events for VALORANT on its grand opening weekend. These events will span the globe, with participation from some of your favorite creators in North America, Brazil, LATAM, Europe, Korea, and Japan.
IGDA INDIE SHOWCASE
We'll be hosting a Twitch-exclusive Indie Showcase with some of the top titles launching this year. Join us live (date TBD!) for your chance to see some of the best content from indie studios before anyone else. We'll have developer AMAs so you can talk directly to the game creators, plus deep dives into each game. We've also got the Twitch-exclusive e-Jam developer contest lined up forJune 26-28. Indie studios and developers are partnering with students to help them create small games in just 48 hours. The finals will be hosted live on Twitch and you might just discover your next favorite game.
TWITCH SUMMER GAME FEST AWARDS
We'll wrap up the Summer with a Twitch exclusive, community driven award show, recapping the best of the summer as voted on by YOU. Stay tuned for more details!"
Gamactica Mobile App Update 1.1
We have rolled out a new update for the Gamactica mobile app for both Android and Apple. Below are the patch notes:
Fixed Notifications issues: we resolved the issue where not all notifications were being pushed.
Notifications Menu: many users reported that they would prefer the menu tab for Notifications to be more prominent on the Menu, so we moved it to a higher placing for easier navigation.
Members Menu item: Officially renamed 'Members' to 'Gamacticans' in the menu tab
Gamactica Global: re-developed the Gamactica Global section, and created a LIVE tab present on the Menu. This will direct you to the Gamactica Global section where you can see streamers from around the world who are streaming live on Twitch, and find live channels based on language, location.
Gamactica Names Colby Costello Chief Operations Officer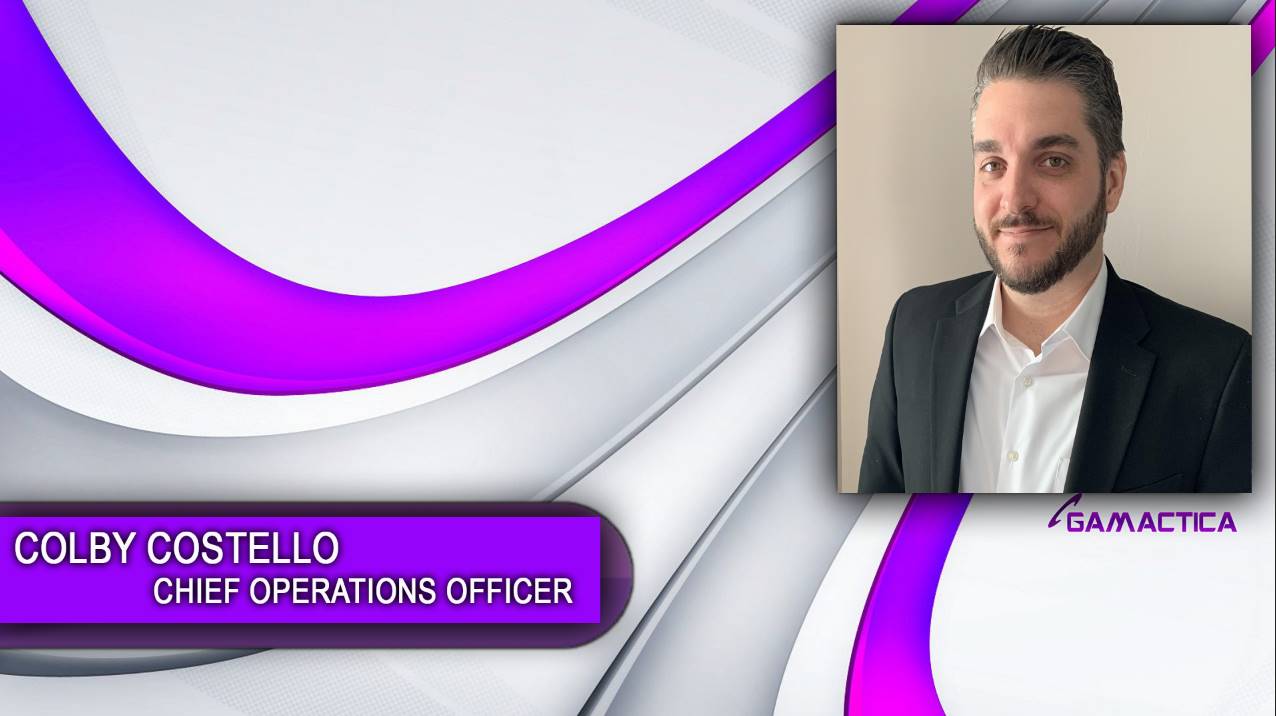 Gamactica is excited to officially announce the appointment of Colby Costello as Chief Operations Officer (COO).
"Colby is extremely passionate about the Gamactica platform, our business plan, and what we have lined up for the future. Colby brings extensive business experience from operations to sales and customer relations. We feel his addition will help us in both business and member services development. Colby will be our "swiss army knife" dealing with both our Sales/Business Department as well as our Community Relations department and hs already jumped in on a number of key projects. We are thrilled he is a part of our journey moving forward and his addition, along with the launch of our mobile app, are only going to help us move forward with our plans efficiently." Anthony DiMoro CEO of Gamactica.
Find our more about Gamactica's Corporate team right here.
Gamactica Names Allan Stroud Chief Communications Officer
Gamactica is excited to officially announce the appointment of Allan Stroud as Chief Communications Officer (CCO).
"Allan is one of the first members of Gamactica, and has been along for this incredible journey for many of our major milestones. Allan brings management experience, and valuable, unique experience thanks to his football career. Allan will be heading up our community growth and community relationships. He will work with brands, streamers, esports teams, and projects related to our community growth" Anthony DiMoro, CEO of Gamactica.